We regularly offer storytime sessions for the five and under crowd! If you have questions about any of the information here, contact us!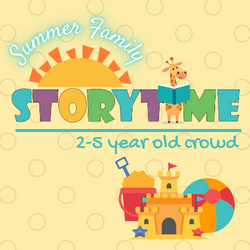 Storytime is designed for children ages 2-5 and their families. These sessions include books, songs, rhymes, and other extension activities.
Storytime will be offered every Wednesday from June 22 – August 3 at 10:30 a.m. with registration required. Registration opens exactly one week before each session at 8 a.m. with room for 15 families to maintain social distancing. Visit our Events Calendar to register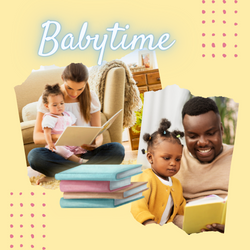 We are pleased to announce we will be welcoming back in-person Babytime! These sessions will be held on the first and last Friday of each month from June 24 – August 26 at 10:30 a.m. with no registration required. Babytime is a 15-minute story, song and rhyme time, followed by a 30-minute playtime.
This program is for babies aged 6 to 24 months old and their caregivers. Only the caregiver and baby may attend; no siblings please. Visit our Events Calendar for a full list of dates.
05/26/2022 jk