All Titles Available on Hoopla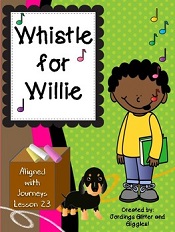 Picture Books
Ezra Jack Keats books: The Snowy Day, A Letter to Amy, Whistle for Willie
Representation
Hair Love by Matthew A. Cherry
Representation | Black fathers
Freedom Soup by Tami Charles
Representation | Haitian culture
I Am Enough and I Believe I Can by Grace Byers
Pro-girl | Representation | Self-esteem
Marvelous Cornelius: Hurricane Katrina and the Spirit of New Orleans by Phil Bildner
Representation | Work Ethic | New Orleans
Trombone Shorty by Troy "Trombone Shorty" Andrews
Caldacott Honor | Coretta Scott King Award | Representation | Music
Betty Before X by Ilyasah Shabazz
Malcom X | Black History
Separate is Never Equal: Sylvia Mendez & Her Family's Fight for Desegregation by Duncan Tonatiuh
Ethical responsibility | Social awareness
Schomburg: The Man Who Built a Library by Carole Boston Weatherford
Black History | Poetry
Viola Desmond Won't Be Budged! by Jody Nyasha Warner and Richard Rudnicki
Black History | Segregation
My Hair is a Garden by Cozbi A. Cabrera
Representation | Self-esteem
Something Happened in Our Town by Marianne Celano, Marietta Collins, and Ann Hazzard
Racial injustice | Police brutality
A is for Activist by Innosanto Nagara
Civil rights | Activism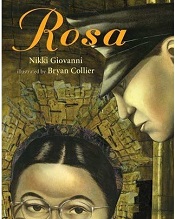 Juvenile Fiction
Each Kindness by Jacqueline Woodson
Written in verse. Winner of a Coretta Scott King Honor and the Jane Addams Peace Award.
Resist by Veronica Chambers
Thirty-five inspiring stories from the past 500 years of history, each with a lesson for our kids about how to fight injustice in their own lives.
Shannen and the Dream for a School by Janet Wilson
This book documents Shannen's story, and is a way to introduce the idea that many Indigenous people in Canada continue to be discriminated against on a systemic level.
Rosa by Nikki Giovanni
The story of Rosa Parks and the people who fought alongside her to show that this wasn't a one-woman show, and the power of coming together to stand up against injustice.
We've Got a Job: The 1963 Birmingham Children's March by Cynthia Levinson
This book teaches kids that children have a role to play in making change through interviews with four of the participants of the 1963 Birmingham Children's March organized by Martin Luther King Jr.
Josephine: The Dazzling Life of Josephine Baker by Patricia Hruby Powell
Josephine Baker was known as a dancer, but she was also a determined civil rights activist who challenged the color line. This book tells Baker's story.
Authors of Note
Jacqueline Woodson
Kwame Alexander
Carole Boston Weatherford
Nikki Giovanni
Online resources
The New York Times: These Books Can Help You Explain Racism and Protest to Your Kids: https://www.nytimes.com/2020/06/02/parenting/kids-books-racism-protest.html
27 books to help you talk to your kids about racism: https://www.todaysparent.com/family/books/kids-books-that-talk-about-racism/#gallery/books-thattalk-about-racism/slide-1
The New York Times: These Books Can Help You Explain Racism and Protest to Your Kids: https://www.nytimes.com/2020/06/02/parenting/kids-books-racism-protest.html
YA Anti-Racism and Social Justice resources (Wakelet): https://wakelet.com/wake/Qo3wkObvmE1ECsLtJVQOM
Because several folks keep asking for a reading list for children (0-12): https://docs.google.com/document/d/15H1nzEIbC53OojvsLnlxM2zGYktooOGlOFMZ9xO74zk/edit