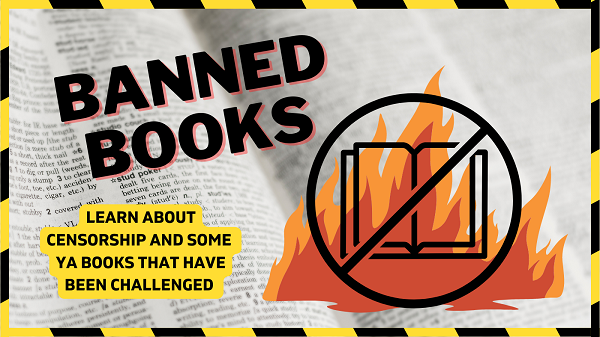 The American Library Association's Office of Intellectual Freedom compiles lists of challenged books in order to inform the public about censorship efforts that affect libraries and schools. Each year the ALA sponsors a Banned Book Week and it seeks to highlight attempts to ban or restrict access to books in communities across the country. Books depicting the Black or LGBT+ experience are often challenged more frequently than other books.
Here's a complete list of book titles that were banned, challenged, or restricted during in 2020
Here's a list of the Top 100 Most Banned and Challenged Books: 2010-2019
Here are just a few of the books for teens that were challenged or banned in 2020. Check them out and see for yourself.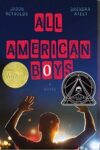 All American Boys by Jason Reynolds and Brendan Kiely
Genres: Realistic Fiction
A black teenager is accused of stealing by a cop and beaten for resisting and insisting he is innocent. A white classmate witnesses the incident, but his feelings are colored by his close ties to the cop accused of wrongdoing. This one incident will change these boys and their community forever.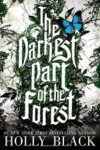 The Darkest Part of the Forest by Holly Black
Genres: Fantasy, Romance
In a world where faeries and humans live side by a side, a girl's life is turned upside when the legendary boy with horns who has been slumbering in a glass coffin for years suddenly wakes up and she is forced to become the knight she dreamed of being as a child.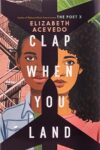 Clap When You Land by Elizabeth Acevedo
Genres: Verse, Realistic Fiction
Two teenage girls, one American and the other Dominican, both find out that their father has just died in a plane crash. Both girls are suddenly forced to live in a reality without their paternal hero, but soon they learn of each other's existence–and that they shared a father.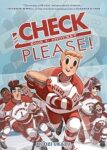 Check, Please! by Ngozi Ukazu
Genres: Graphic Novel, Romance, Sports 
Junior figure skating champion and vlogger, Eric Bittle, has played hockey before, but playing on his university's team is a whole new world. There's aggressive plays and all his new teammates, and then there's the moody, but very hot, team captain. Adapted from the popular webcomic of the same name.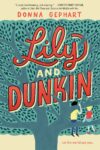 Lily and Dunkin by Donna Gephart
Genres: Realistic Fiction
Lily is a girl. But being a girl is not so easy when you look like a boy. Especially when you're in the eighth grade. Dunkin is dealing with bipolar disorder and has just moved. This would be hard enough, but the fact that he is also hiding from a painful secret makes it even worse. One summer morning, Lily and Dunkin meet, changing their lives forever.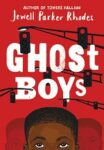 Ghost Boys by Jewell Parker Rhodes
Genres: Magical Realism, Realistic Fiction
Twelve-year-old Jerome has been killed unjustly by a police officer. Now as a ghost, he watches the devastation left in the wake of his death. Soon Jerome meets another ghost: Emmett Till, a boy from a very different time who was also killed. Emmett helps Jerome process what has happened and understand the ripple effects of historical racism.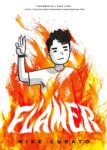 Flamer by Mike Curato
Genres: Graphic Novel, Realistic Fiction 
It's the summer between middle school and high school, and Aiden Navarro is away at camp. Everyone's going through changes–but for Aiden, the stakes feel higher. As he navigates friendships, deals with bullies, and spends time with Elias (a boy he can't stop thinking about), he finds himself on a path of self-discovery and acceptance.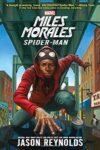 Miles Morales: Spider-Man by Jason Reynolds
Genres: Superhero
Miles Morales, a teenager on scholarship at an elite prep school, may be Spiderman, but he still has normal teen problems like a crush and a school suspension. Miles is trying to get his life on track, but he can't shake his vivid nightmares or his relentless spidey-sense. Then, Miles uncovers a villainous plot that could put everything at risk.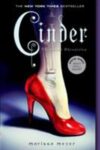 Cinder by Marissa Meyer 
Genres: Science Fiction, Fantasy, Romance, Retelling 
Cinder is a cyborg with a mysterious past, reviled by her stepfamily. But when her life becomes intertwined with the handsome Prince Kai's, she suddenly finds herself at the center of an intergalactic struggle and a forbidden attraction that will force her to uncover secrets about her past in order to protect her world's future.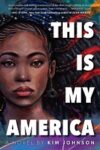 This is My America by Kim Johnson
Genres: Realistic Fiction, Mystery 
Tracy only has 267 days left until her innocent father is executed by the state. Then the police arrive to arrest her older brother, who's apparently been accused of killing a white girl. Determined to save her brother, Tracy investigates what really happened, but will Tracy and her family survive uncovering the skeletons of their town's racist past and present?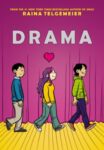 Drama by Raina Telgemeier
Genres: Graphic Novel, Realistic Fiction
Theater geek Callie is the set designer for her middle school drama department's stage crew, and this year she's determined to create a set worthy of Broadway. But with low ticket sales, upsets with casting, and new crushes, the odds are already stacked against Callie. In fact, the production seems plagued by–well–drama!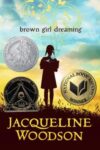 Brown Girl Dreaming by Jacqueline Woodson
Genres: Nonfiction, Memoir, Verse
Through poetry, Jacqueline Woodson shares what it was like to be a Black child in the 1960s, living with the remnants of Jim Crow and her growing awareness of the Civil Rights movement. Raised in South Carolina and New York, Woodson always felt halfway home in each place, but she would eventually find her voice through writing stories.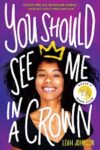 You Should See Me in A Crown by Leah Johnson
Genres: Realistic Fiction, Romance
Liz has her life planned out, but when the university financial aid that everything depends on falls through, her future is shattered. That is, until she remembers prom queen wins a scholarship. Now she not only has to endure the spotlight, but run against the cute new girl. Will falling for the competition keep Liz from her dreams…or make them come true?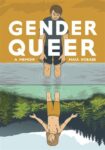 Gender Queer by Maia Kobabe
Genres: Graphic Novel, Memoir
Kobabe (e/em/eir) charts eir journey with identity, including everything from mortifying crushes, grappling with coming out, bonding with friends over gay fanfiction, and facing the violation of pap smears. Started as a way to explain eir nonbinary and asexual identities, this book is both a friendly guide and a deeply personal story.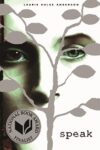 Speak by Laurie Halse Anderson
Genres: Realistic Fiction
Melinda is an outcast after she called the cops and broke up a summer party. This means Melinda is becoming more and more isolated, and art is the only way for her to deal with her trauma: she was raped at that party. Alone and trying to heal while going to school with her rapist, Melinda will eventually learn to use her voice.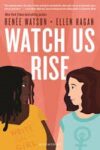 Watch Us Rise by Renée Watson
Genres: Realistic Fiction
Jasmine and Chelsea are sick of misogyny, even at their progressive school, so they start a Women's Rights Club. They post online and soon go viral. Though they receive support, the club is targeted by trolls and things escalate, leading the club to be shut down. But not willing to be silenced, the club will risk everything for women's voices to be heard.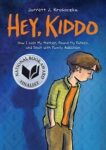 Hey, Kiddo by Jarrett Krosoczka
Genres: Graphic Novel, Memoir
Jarrett's mom is an addict, in and out of rehab and his life. His father is a mystery–Jarrett doesn't even know his name. So he lives with his grandparents, trying to make his non-normal life as normal as possible. Only as a teenager can Jarrett begin to process his childhood–through art, reckoning with his mother, and tracking down his father.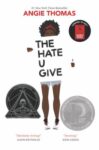 The Hate U Give by Angie Thomas
Genres: Realistic Fiction
After witnessing her childhood friend's death at the hands of a police officer, Starr Carter's life changes forever. Now everyone in her town–the police, a local drug lord, and protestors–wants to know what happened. And the only person who can really answer that is Starr.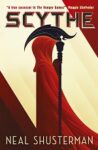 Scythe by Neal Shusterman
Genres: Science Fiction, Dystopia
Humanity has conquered all problems, including death. Now Scythes are the only ones who can end life–and they are commanded to do so to keep the population under control. Two teens are unwillingly chosen to apprentice to a scythe. Now they must master the "art" of taking life, knowing that the consequence of failure could mean losing their own.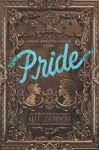 Pride by Ibi Zoboi
Genres: Romance, Retelling, Realistic Fiction
When the wealthy Darcy family become Zuri's neighbors, she wants nothing to do with them. Zuri especially can't stand Darius, but unexpectedly their initial dislike shifts into an understanding. But with four sisters, cute boys, and college applications all vying for her attention, Zuri must fight to find her place in her neighborhood's changing landscape, or lose it all.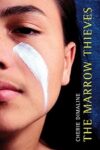 The Marrow Thieves by Cherie Dimaline
Genres: Science Fiction, Dystopia
In a world ravaged by climate change, Indigenous people are hunted for their bone marrow, which carries the key to recovering the ability to dream. Teenaged Frenchie now struggles to survive as he makes his way to the old lands. For now, survival means staying hidden–but someone in his group may hold the secret to defeating the marrow thieves.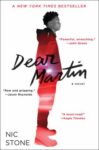 Dear Martin by Nic Stone
Genres: Realistic Fiction
After being handcuffed without cause, seventeen-year-old Justyce McAllister begins writing letters to the late Dr. Martin Luther King Jr. to process his experience. But then Justyce and a friend spark the fury of an off-duty cop. Words fly, shots are fired, and the boys get caught in the crosshairs. But in the media fallout, it's Justyce who is under attack.
All descriptions adapted from the catalog. 9/30/2020 bd. last updated 3/12/2022 ck.