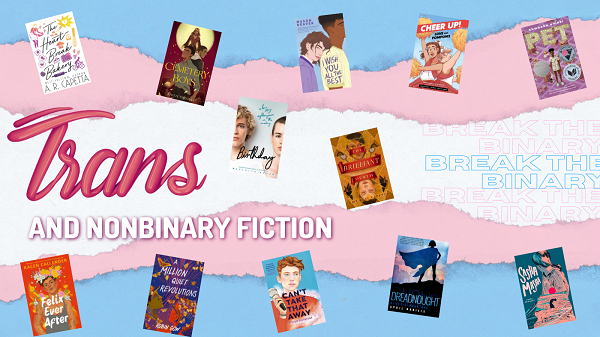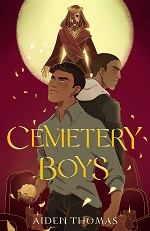 Cemetery Boys by Aiden Thomas 
Genres: Fantasy, Paranormal, Romance
When his traditional Latinx family has problems accepting his true gender, Yadriel becomes determined to prove himself a real brujo. With the help of his cousin and best friend Maritza, he performs a ritual to find the ghost of his murdered cousin and set it free. However, the ghost he summons is actually Julian Diaz, the school's resident bad boy, and Julian is not about to go quietly into death. He's determined to find out what happened to him and tie off some loose ends before he leaves. Left with no choice, Yadriel agrees to help Julian, so that they can both get what they want. But the longer Yadriel spends with Julian, the less he wants to let him leave.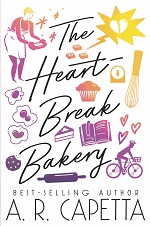 The Heartbreak Bakery by A. R. Capetta
Genres: Magical Realism, Romance
Syd (no pronouns, please) has always dealt with hard-to-talk-about things by baking. Being dumped is no different, except now Syd is baking at the Proud Muffin, a queer bakery in Austin. And everyone who eats Syd's breakup brownies…breaks up. Even the owners of the Proud Muffin, whose breakup might take the bakery down with it. Being dumped is one thing; causing ripples of queer heartbreak through the community is another. But the cute bike delivery person, Harley (he or they, check the pronoun pin, it's probably on the messenger bag), believes Syd about the magic baking. And Harley believes Syd's magical baking can fix things, too–one recipe at a time.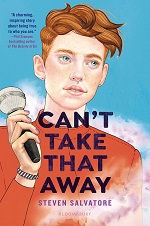 Can't Take That Away by Steven Salvatore
Genres: Realistic Fiction, Romance
Carey Parker dreams of being a diva, and they have the voice to back it up.  But despite their talent, emotional scars from an incident with a homophobic classmate and their grandmother's dementia make it harder and harder for Carey to find their voice. Then Carey meets Cris, a musician who makes Carey feel seen for the first time in their life. With the rush of a promising new romantic relationship, Carey finds the confidence to audition for the role of Elphaba, the Wicked Witch of the West, in the school musical, setting off a chain reaction of prejudice by Carey's tormentor and others in the school. It's up to Carey, Cris, and their friends to defend their rights–and they refuse to be silenced.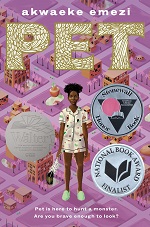 Pet by Akwaeke Emezi
Genres: Fantasy, Science Fiction
There are no monsters anymore, or so the children in the city of Lucille are taught. Jam, a young transgender girl, and her best friend, Redemption, have grown up with this lesson all their life. But when Jam meets Pet, a creature made of horns and colors and claws, who emerges from one of her mother's paintings and a drop of Jam's blood, she must reconsider what she's been told. Pet has come to hunt a monster, and the shadow of something grim lurks in Redemption's house. Jam must fight not only to protect her best friend, but also to uncover the truth, and the answer to the question–how do you save the world from monsters if no one will admit they exist?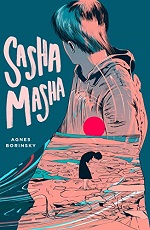 Sasha Masha by Agnes Borinsky 
Genres: Realistic Fiction 
Alex feels like he is in the wrong body. His skin feels strange against his bones. And then comes Tracy, who thinks he's adorably awkward, who wants to kiss him, who makes him feel like a Real Boy for the first time in forever. But it's still not enough. Something is missing. As Alex grapples with his identity, he finds himself trying on dresses and swiping on lipstick in the quiet of his bedroom. Then he meets Andre, a gay boy who is beautiful and unafraid to be who he is. Through Andre and other members of the queer community, Alex slowly starts to realize something.  Maybe his name isn't Alex at all. Maybe it's Sasha Masha.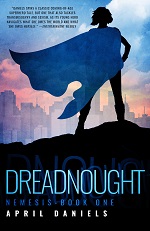 Dreadnought by April Daniels 
Genres: Fantasy, Superhero
Until the world's greatest superhero, Dreadnought, fell from the sky and died in front of her, Danny Tozer was hiding she's trans. But Dreadnought bestowed his superpowers on Danny and this transformed her body into what she's always thought it should be. But finally living in a body that fits Danny is initially more complicated than she could have imagined. Between her father's obsession with "curing" her, her best friend acting like he's entitled to date her, and her fellow superheroes arguing over her abilities, Danny is in over her head. But if Danny can't sort through the confusion of coming out, master her powers, and stop Dreadnought's killer in time, humanity faces extinction.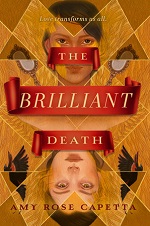 The Brilliant Death by A. R. Capetta 
Genres: Fantasy, Romance
Teodora di Sangro is used to hiding her magical abilities. Nobody knows she's a strega and she aims to keep it that way. Then she meets Cielo and everything changes. A strega who can switch outward form, Cielo shows Teodora what her life could be like if she masters her secret power. And not a moment too soon–the ruler of Vinalia has poisoned the patriarchs of the country's most powerful families, including Teodora's father, and demands that each family send a son to the palace. If she wants to save her family, Teodora must travel to the capital transformed into a boy. But the road to the capital is full of enemies and complications, including the one she least expects–falling in love.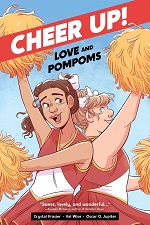 Cheer Up!: Love and Pompoms by Crystal Frasier 
Genres: Graphic Novel, Romance, Sports
Annie is a smart, antisocial lesbian starting her senior year of high school who's under pressure to join the cheerleading squad to make friends and round out her college applications. Her former friend Bebe is a people-pleaser–a trans girl who must keep her parents happy with her grades and social life to keep their support of her transition. Through the rigors of squad training and amped up social pressures (not to mention micro aggressions and other queer youth problems), the two girls rekindle a friendship they thought they'd lost and discover there may be other, sweeter feelings springing up between them too.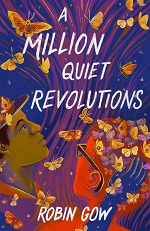 A Million Quiet Revolutions by Robin Gow
Genres: Verse, Romance 
For as long as they can remember, Aaron and Oliver have only ever had each other. In a small town with few queer kids, they've shared milestones like coming out as trans, buying the right binders–and falling for each other. But just as their relationship blooms, Aaron moves away. Feeling adrift, they seek solace in digging deep into history. When they discover the story of two Revolutionary War soldiers who they believe to have been trans man in love, they're inspired to pay tribute to these soldiers by adopting their names–Aaron and Oliver. As they learn, they delve further into unwritten queer stories, and they discover the transformative power of reclaiming one's place in history.
I Wish You All the Best by Mason Deaver 
Genres: Romance, Realistic Fiction 
When Ben De Backer comes out to their parents as nonbinary, they're kicked out and forced to move in with their estranged older sister, Hannah, and her husband, Thomas, whom Ben has never even met. Struggling with anxiety compounded by their parents' rejection, they only come out to three people and try to keep a low profile in a new school. But Ben's attempts to survive senior year unnoticed are thwarted when Nathan Allan, a funny and charismatic student, decides to take Ben under his wing. As Ben and Nathan's friendship grows, their feelings for each other begin to change, and what started as a disastrous turn of events looks like it might just be a chance to start a happier new life.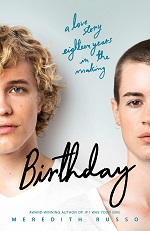 Birthday by Meredith Russo 
Genres: Realistic Fiction, Romance
Two kids, Morgan and Eric, are bonded for life after being born on the same day at the same time. Seemingly pre-destined to be friends, they've stood by each other through everything: Morgan's mom dying, Eric joining the football team, and Eric's parents starting to fight more and more. Now we meet them once a year on their shared birthday as they grow and change–as Eric figures out who he is and how he fits into the world, and as Morgan makes the difficult choice to live as her true self. Over the years, they will drift apart, come together, fight, make up, and break up—and ultimately, realize how inextricably they are a part of each other.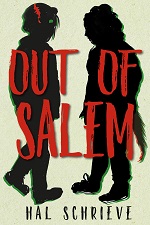 Out of Salem by Hal Schrieve 
Genres: Horror, Fantasy 
Genderqueer Z Chilworth has to adjust quickly to their new status as a zombie after waking from death from a car crash that killed their immediate family. Always a talented witch, Z can now barely perform magic and is rapidly decaying. Faced with rejection from their remaining family and old friends, Z befriends Aysel, who is, like Z, a loner. As Z struggles to find a way to repair their body, Aysel fears her status as an unregistered werewolf being discovered. When a local is murdered by what seems to be werewolves, their town becomes even more hostile to "monsters," and Z and Aysel are driven together in an attempt to survive a place where most people wish that neither of them existed.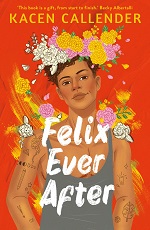 Felix Ever After by Kacen Callender 
Genres: Realistic Fiction, Romance
Felix Love has never been in love–and, yes, he's aware of the irony. And even though he is proud of his identity, Felix secretly fears that he's one marginalization too many–Black, queer, and transgender–to ever get his own happily-ever-after. When an anonymous student begins sending him transphobic messages–after publicly posting Felix's deadname and pre-transition pictures of him–Felix comes up with a plan for revenge. What he didn't count on: his catfish scenario landing him with a crush. But as he navigates his complicated feelings, Felix begins a journey of questioning and self-discovery that helps redefine his most important relationship: how he feels about himself.
The Passing Playbook by Isaac Fitzsimons 
Genres: Realistic Fiction, Romance
Spencer Harris is a nerd, a big brother, and a future soccer star. He's also transgender. After transitioning leads to isolation and bullying, Spencer gets a fresh start at Oakley, the most liberal private school in Ohio. At Oakley, Spencer seems to have it all: a shot at a starting position on the soccer team, new friends, and budding feelings for one of his teammates. The problem is, no one at Oakley knows Spencer is trans–he's passing. But when a discriminatory law forces Spencer's coach to bench him, Spencer has to make a choice: cheer his team on from the sidelines or fight for his right to play, even though it would mean coming out to everyone–including the guy he's falling for.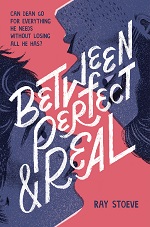 Between Perfect and Real by Ray Stoeve 
Genres: Realistic Fiction
Dean Foster knows he's a trans guy. He's watched enough YouTube videos and done enough questioning to be sure. But everyone at his high school thinks he's a lesbian–including his girlfriend Zoe, and his theater director, who just cast him as a "nontraditional" Romeo. He wonders if maybe it would be easier to wait until college to come out. But as he plays Romeo every day in rehearsals, Dean feels pure joy and gender euphoria and he realizes he wants everyone to see him as he really is now–not just on the stage, but everywhere in his life. Dean knows what he needs to do. Can playing a role help Dean be his true self?
Further Resources:
All descriptions adapted from the catalog. ck 02/23/2022.