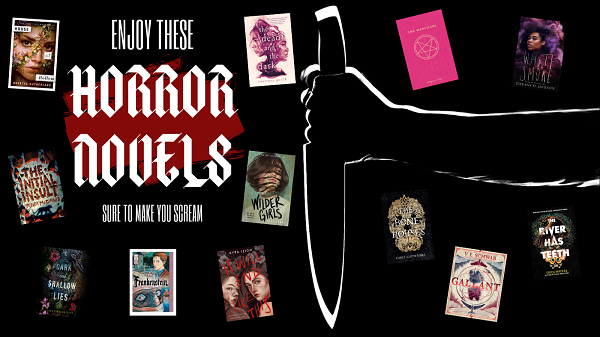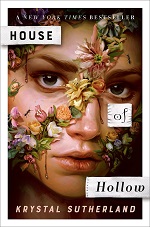 House of Hollow by Krystal Sutherland
Other Genres: Fantasy
The three Hollow sisters disappeared from Scotland as children, only to return a month a later with no memory of what happened. Now, eerie occurrences seem to follow in their wake. Ten years later, Iris Hollow is doing all she can to fit in–something her two famously glamourous globe-trotting older sisters, Grey and Vivi, never managed to do. But when Grey goes missing, Iris and Vivi are left to trace her last few days. As they brush against the supernatural, the story they've been told about their past begins unraveling and the world they disappeared to just might be calling them home.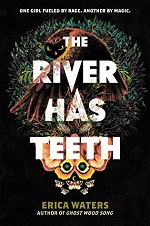 The River Has Teeth by Erica Waters
Other Genres: Southern Gothic, Paranormal, Mystery
Generations of the Lloyd family have lived along the same stretch of Tennessee wilderness called the Bend. Drawing magic from the Bend, the family sells spells, but lately the magic has felt corrupted. A misfired spell even turned seventeen-year-old Della's mother into a bloodthirsty monster. Now girls are going missing and Della fears her mother is to blame. When Natasha, the sister of one of these missing girls, wants Della's magical help, she reluctantly agrees, since Natasha is certain her sister's abusive boyfriend is to blame. Their search will not only draw them together, but lead them to the dark heart of the Bend's corruption.
The Merciless by Danielle Vega
Other Genres: Paranormal, Thriller
Brooklyn Stevens sits in a pool of her own blood, tied up and gagged. No one outside of these walls knows she's here. No one can hear her scream. And Sofia Flores knows she shouldn't have gotten involved. When she befriended Riley, Grace, and Alexis, she admired them, with their perfect hair and their good-girl ways. They said they wanted to save Brooklyn–Sofia didn't realize they believed Brooklyn was possessed. Now, the girls are performing an "exorcism," but it's closer to torture than salvation. All Sofia wants is to get out of this house. But there is no way out. Sofia can't go against the other girls…unless she wants to be next.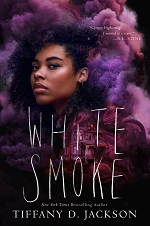 White Smoke by Tiffany D. Jackson
Other Genres: Paranormal 
Anxiety-ridden Mari, recovering from substance abuse, tries to start anew when her newly-blended family moves across the country. In a stroke of seemingly good luck, Mari's mother has accepted a 3-year artist residency in the Midwest that lets the family stay rent-free in a newly renovated house. However, things about the superficially perfect house ring alarm bells: a basement they're forbidden from entering, construction workers afraid to stay past dark, and rumors swirling the neighborhood. As Mari unravels the mysteries around her, she must try to avoid relapsing into bad habits while avoiding the wrath of harmful entities.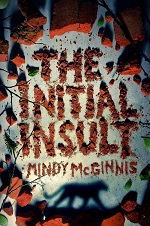 The Initial Insult by Mindy McGinnis
Other Genres: Thriller, Retelling, Mystery 
Tress Montor's parents disappeared seven years ago while driving her best friend home. Now she lives with her drunken grandfather and the entire town shuns her. Infuriatingly, Tress's former best friend, Felicity Turnado, has it all: looks, money, and her secrets. Felicity says she has buried what she knows so deeply that she can't even remember that night, but Tress has a plan. A Halloween costume party at an abandoned house provides the ideal situation for Tress to pry the truth from Felicity–brick by brick–as she slowly seals her former best friend into a coal chute. Tress will have her answers–or settle for revenge.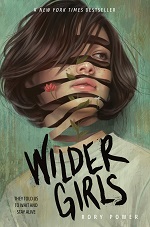 Wilder Girls by Rory Power
Other Genres: Science Fiction, Dystopia 
It's been eighteen months since the Tox hit and pulled Hetty's life out from under her. It started slow. First the teachers at her boarding school died one by one. Then it began to infect the students, turning their bodies strange and foreign. Now, cut off from the rest of the world on their island home, the girls don't dare wander near where the Tox has made the woods wild and dangerous. But when Byatt goes missing, Hetty will do anything to find her, even if it means braving the horrors that lie beyond the school. And when she does, Hetty learns that there's more to the story than she could have ever thought true.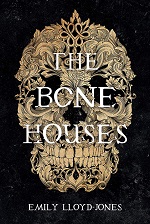 The Bone Houses by Emily Lloyd-Jones
Other Genres: Fantasy, Historical Fiction 
Seventeen-year-old Ryn only cares about two things: her family and her family's graveyard. And right now, both are in dire straits. Since the death of their parents, Ryn and her siblings have been just scraping by as gravediggers in the remote village of Colbren. The problem with being a gravedigger in Colbren, though, is that the dead don't always stay dead. The risen corpses, known as "bone houses," are said to be the result of a decades-old curse. When Ellis, a mysterious apprentice mapmaker, arrives in town, the bone houses attack with new ferocity. What is it that draws them near? And more importantly, how can they be stopped?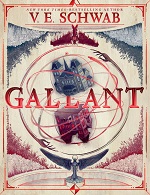 Gallant by V.E. Schwab
Other Genres: Fantasy, Paranormal 
Olivia Prior grew up in a boarding school, but a letter has arrived inviting her to come home to Gallant. Yet when Olivia arrives, no one is expecting her. But Olivia is not about to leave the first place that feels like home, full of secrets as it may be. Then she crosses a ruined wall at the right moment, and Olivia finds herself in a place that is Gallant but not. The manor is crumbling, filled with ghouls, and a mysterious figure rules. Now Olivia sees what has unraveled generations of her family, and where her father may have come from. Olivia has always wanted to belong somewhere, but which version of Gallant is really home?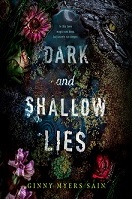 Dark And Shallow Lies by Ginny Myers Sain
Other Genres: Fantasy, Southern Gothic, Mystery
La Cachette, Louisiana, the Psychic Capital of the World, is the worst place to be if you have something to hide. It's also where seventeen-year-old Grey's best friend, Elora, disappeared six months ago. As Grey digs into the night that Elora went missing, she begins to realize that everybody in the small town is hiding something. When a mysterious stranger emerges from the bayou, Grey realizes that La Cachette's past is far more present and dangerous than she'd ever understood. In a town where secrets and murder lurk just below the surface, nobody can be presumed innocent.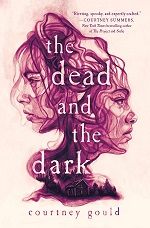 The Dead and the Dark by Courtney Gould
Other Genres: Paranormal 
Something is wrong in Snakebite, Oregon. Teenagers are disappearing, some turning up dead, the weather isn't normal, and all fingers point to the TV ghost hunters who just came to town. But from the moment Logan Ortiz-Woodley and her dads, TV's ParaSpectors, arrive, she starts to get the feeling that there's more than ghosts plaguing this town. Although everyone shuns the Ortiz-Woodleys, Logan may be the only person who can help Ashley Barton, whose boyfriend was the first to disappear, get some answers. When Ashley and Logan team up, their investigation reveals unsettling truths about the town, their families, and themselves.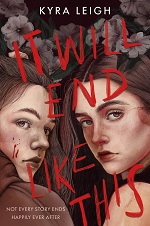 It Will End Like This by Kyra Leigh
Other Genres: Retelling, Thriller, Mystery
Charlotte and Maddi lost their mother six months ago, and still no one will tell them exactly what happened the day she mysteriously died. They say her heart stopped, but Charlotte and Maddi knows there has to be more to the story–people's hearts don't just stop. There are too many questions left unanswered for the girls to move on. But their father is moving on. With their mother's personal assistant. And the sisters are sure that she's determined to take everything that's theirs away for herself. Now the only way to get their lives back is for Charlotte and Maddi to decide how this story ends, themselves.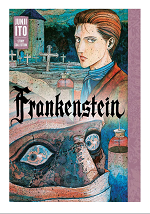 Frankenstein by Junji Ito
Other Genres: Manga, Adaptation, Short Stories
The master of horror manga, Junji Ito, uses his skill to bring the famously anguished and solitary monster–and the fouler beast who created him–to life with the brilliantly detailed art he is known for in this adaptation of Mary Shelley's novel. The classic story follows a student who attempts to give life to his own creation, but is appalled by the creature and shuns him. Following the adaptation are many of Ito's short horror manga works, most following Oshikiri, a high school student who lives in a decaying mansion connected to a haunted parallel world.
All descriptions adapted from the catalog. ck 3/17/2022.