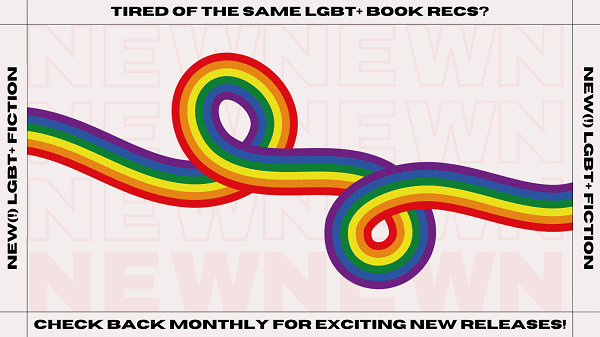 January: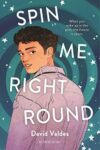 Spin Me Right Round by David Valdes
Genres: Science Fiction, Historical Fiction
When a bump on the head sends Luis back to 1985, he decides to try to help gay teenager Chaz get his first kiss and navigate homophobic bullies.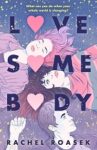 Love Somebody by Rachel Roasek
Genres: Romance, Realistic Fiction
Exes-turned-best-friends, Sam and Ros, find themselves accidentally falling for the same girl.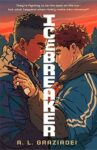 Icebreaker by A.L. Graziadei
Genres: Romance, Sports 
Star hockey player Mickey finds competition (and romance) with his infuriatingly talented teammate, Jaysen.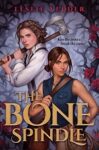 The Bone Spindle by Leslie Vedder
Genres: Fantasy, Retelling
A female treasure hunter and her warrior friend accidentally awaken the spirit of a prince cursed to sleep until he's awoken by a kiss.
February: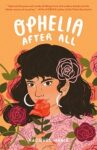 Ophelia After All by Racquel Marie
Genres: Realistic Fiction
Boy-crazy Ophelia is forced to choose between her idealized version of herself and her true self when she develops a crush on a girl.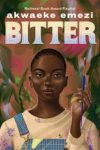 Bitter by Akwaeke Emezi
Genres: Fantasy
Bitter is content to live safely at her prestigious school, but friendships, new romance, her passion for art, and political turmoil all pull her in different directions.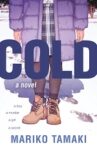 Cold by Mariko Tamaki
Genres: Mystery, Thriller
Georgia didn't know Todd, the dead boy discovered in the park, but she can't shake him, or the idea she's seen him before, from her mind.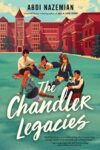 The Chandler Legacies by Abdi Nazemian
Genres: Realistic Fiction, Historical Fiction 
Five boarding school students selected to be part of an elite writing group set out to change their toxic school environment through their writing and friendships.
March: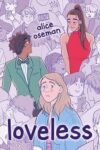 Loveless by Alice Oseman
Genres: Realistic Fiction
Georgia has always wondered why she can't crush or kiss the same way as everyone else, but college and new friends help her discover her aroace identity.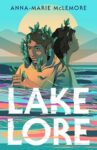 Lakelore by Anna-Marie McLemore
Genres: Fantasy, Magical Realism
There have always been legends of a world below the lake, but when realities begin to blur, two nonbinary former friends must learn to trust each other again and fix it.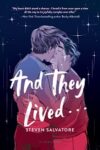 And They Lived… by Steven Salvatore
Genres: Romance, Realistic Fiction
Chase and Jack meet during freshman year of college, but their existing issues (like body dysmorphia and internalized homophobia) could threaten their new beginning.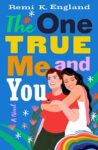 The One True Me and You by Remi K. England
Genres: Romance, Realistic Fiction

Kaylee is at a fan convention and excited to try out they/them pronouns, while closeted Teagan competes in a beauty pageant at the same hotel. They meet…sparks fly.
April:
Sofi and the Bone Song by Adrienne Tooley
Genres: Fantasy, Romance
After having her life's goal stolen out from under her by Lara, Sofi must try to prove that Lara's talent is illegally magical, and try to avoid falling for her in the process.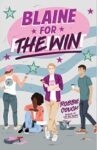 Blaine for the Win by Robbie Couch
Genres: Romance, Realistic Fiction
After getting dumped in public, Blaine runs for student class president against his ex Joey's new beau, determined to prove that he can be a serious romantic prospect.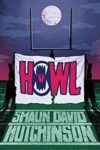 Howl by Shaun David Hutchinson
Genres: Horror, Paranormal
Virgil was attacked by a monster, but despite his obvious injuries, no one believes him. Haunted by trauma and victim blaming, Virgil needs help to prove monsters exist.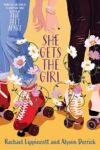 She Gets the Girl by Rachael Lippincott and Alyson Derrick
Genres: Romance, Realistic Fiction
Unlikely pair Molly and Alex team up to help Molly get her dream girl (and prove to Alex's ex that she's not selfish), but budding feelings begin to complicate things.
May: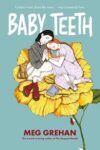 Baby Teeth by Meg Grehan
Genres: Verse, Paranormal, Romance
Immy, a vampire, is haunted by her past lives, but her burgeoning love for young Claudia is unlike anything she's experienced before. But can a love like that last?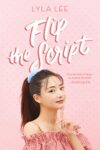 Flip the Script by Lyla Lee
Genres: Realistic Fiction, Romance
Starring in a K-drama and faking a relationship with her co-star is already overwhelming Hana, but when her ex-BFF is cast as her rival, old feelings reappear.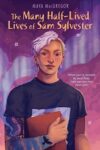 The Many Half-Lived Lives of Sam Sylvester by Maya MacGregor
Genres: Realistic Fiction, Mystery
Life is finally looking good for autistic nonbinary teen Sam, but they can't help diving into investigating a mysterious death that happened in their new home thirty years ago.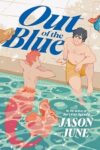 Out of the Blue by Jason June
Genres: Fantasy, Romance 
On land for one month, merfolk Crest agrees to help human Sean make his ex-boyfriend jealous, but the line between fake and real dating soon becomes blurry…
June: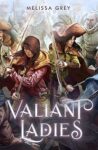 Valiant Ladies by Melissa Grey 
Genres: Historical Fiction, Mystery, Romance
Kiki and Ana are rich young ladies by day and vigilantes by night whose lives (and burgeoning romance) are thrown into chaos by the apparent "suicide" of Kiki's brother.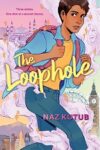 The Loophole by Naz Kutub
Genres: Fantasy, Romance, Contemporary, Retelling
Sy's (newly ex)boyfriend abandoned him, but after helping a maybe-magic-maybe-just-really-rich heiress, Sy is determined to travel the world to find his ex and win him back.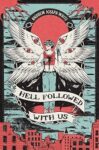 Hell Followed With Us by Andrew Joseph White 
Genres: Horror, Science Fiction
Benji grew up in an apocalyptic cult and he couldn't escape before he was made their ultimate destructive weapon. Can he and the queer resistance prevent the inevitable?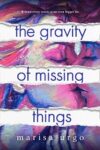 The Gravity of Missing Things by Marisa Urgo  
Genres: Realistic Fiction, Mystery  
A plane just went mysteriously missing and Violet's mom was the captain, leaving Violet to navigate the suspicion cast on her mom along with her insurmountable grief.
July:
Beating Heart Baby by Lio Min
Genres: Romance, Realistic Fiction
After accidentally ruining his relationship with his online best friend, musically-gifted Santi moves to California and soon falls for the aloof drummer in the marching band.
The Valkyrie's Daughter by Tiana Warner
Genres: Fantasy, Adventure
Ordinary Sigrid is apparently the fated new leader of the mythical Valkyries, but her destiny is also mysteriously tied to a fallen valkyrie allied with Sigrid's enemies…
Wake the Bones by Elizabeth Kilcoyne
Genres: Horror, Southern Gothic 
College dropout and magically-gifted taxidermist Laurel returns to her hometown to find increasingly strange and grisly occurrences haunting the land.
The Comedienne's Guide to Pride by Hayli Thomson
Genres: Humor, Realistic Fiction, Romance
Taylor is a finalist for a diverse writers' internship at SNL, but getting it would mean she would have to come out to everyone, both as a hopeful comedian and a lesbian.
August:
This Why They Hate Us by Aaron H. Aceves
Genres: Realistic Fiction, Romance
Bi teenager Quique tries to get over his longtime crush (and best friend) by pursuing other romantic prospects.
The Honeys by Ryan La Sala
Genres: Horror
Genderfluid Mars attends the Aspen Conservancy Summer Academy in their twin sister's place after she dies, and soon finds themselves being hunted.
The Feeling of Falling in Love by Mason Deaver
Genres: Realistic Fiction, Romance
After not reciprocating the feelings of his FWB, Neil drafts his reluctant roommate into being his date to his brother's wedding instead.
Moon Dark Smile by Tessa Gratton
Genres: Fantasy
Daughter to the Emperor, Raliel, sets out with her (secreted away) demon on her coming of age journey before she is bound to the palace forever.
Further Resources:
ck. 3/29/22. updated 8/2/22.