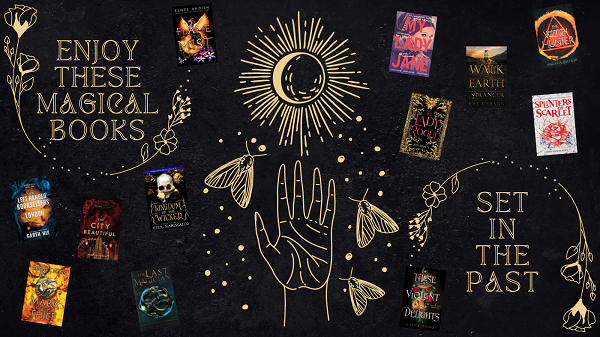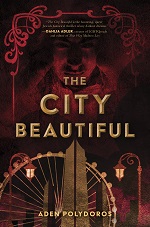 The City Beautiful by Aden Polydoros
Chicago, 1893. For Alter Rosen, this is the land of opportunity, and he dreams of the day he can bring his family to America, freeing them from the oppression they face in his native Romania. But his dreams slip away when his best friend, Yakov, becomes the latest victim in a long line of murdered Jewish boys. While the rest of the city is celebrating the World's Fair, Alter is now living a nightmare: possessed by Yakov's dybbuk, he is plunged into a world of deceit, and thrown back into the arms of a dangerous boy from his past. A boy who means more to Alter than anyone knows. Now, with only days to spare until the dybbuk takes over Alter's body completely, the two boys must race to track down the killer–before the killer claims them next.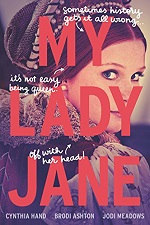 My Lady Jane by Cynthia Hand, Brodi Ashton, and Jodi Meadows 
Edward is the King of England. He's also dying, which is inconvenient, as he's only sixteen and he'd rather be planning his first kiss than who will inherit his crown. Jane, Edward's cousin, is far more interested in books than romance. Unfortunately, Edward has arranged to marry her off to Gifford secure the line of succession. And Gifford is, well, a horse. That is, he an Eðian (eth-y-un, for the uninitiated) who becomes a horse every morning, but wakes as a man at dusk, with a mouthful of hay. Very undignified. The plot thickens as the three are drawn into a dangerous conspiracy, and have to engage in some conspiring of their own. But can they pull off their plan before it's off with their heads?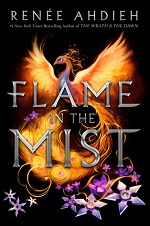 Flame in the Mist by Renée Ahdieh
Mariko has long known her place–she may be an accomplished and cunning alchemist, but as a girl, her future has always been out of her hands. She is promised to the son of the emperor's favorite consort–a political marriage that will elevate her family's standing. But en route to the imperial city, Mariko narrowly escapes an ambush by a dangerous gang known as the Black Clan, who she learns has been hired to kill her. Dressed as a peasant boy, Mariko sets out to infiltrate the Black Clan and track down who targeted her. Once she's within their ranks, though, Mariko finds for the first time she's appreciated for her intellect and abilities. She even finds herself falling in love–a love that will force her to question everything she's ever known.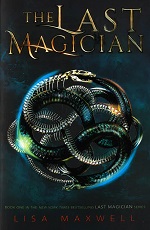 The Last Magician by Lisa Maxwell
In modern-day New York, magic is all but extinct. The remaining few who have an affinity for magic–the Mageus–live in the shadows, hiding who they are. Esta has been raised to steal magical artifacts from the sinister Order that created the Brink, the energy barrier that traps Mageus in Manhattan. With her ability to manipulate time, Esta can snatch artifacts from the past before the Order even realizes she's there. And all of Esta's training has been for one final job: traveling back to 1902 to steal an ancient book containing the secrets of the Order–and the Brink. But Old New York is a dangerous world ruled by ruthless gangs and secret societies, a world where the very air crackles with magic. Nothing is as it seems, including history itself.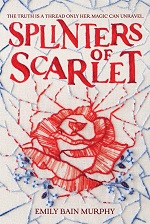 Splinters of Scarlet by Emily Bain Murphy
Marit's magic flows freely in her, but every use leaves behind a deadly, ice-like build-up within her veins called the Firn. After her sister's death from Firn, Marit vowed never to use thread magic–but when a dear friend and fellow orphan is adopted by the wealthy Vestergaards, Marit will do anything to stay by her side. She risks the Firn to use thread magic to secure a job with the Vestergaards, though she also has a hidden agenda: her father died while working in the Vestergaards' mines and it might not have been an accident. But the closer Marit gets to the truth, the more danger she's in. When she finds herself in the middle of a treacherous deception that goes all the way up to the king of Denmark, magic may be the only thing that can save her–if it doesn't kill her first.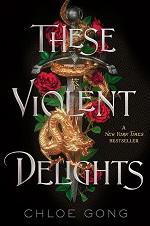 These Violent Delights by Chloe Gong
The year is 1926, and a blood feud between two gangs leaves Shanghai helpless in the grip of chaos. At the heart of it all is Juliette Cai, a former flapper who has returned to assume her role as the proud heir of the Scarlet Gang–a network of criminals far above the law. Their only rivals in power are the White Flowers, who have fought the Scarlets for generations. And behind every move is their heir, Roma Montagov, Juliette's first love…and first betrayal. But when gangsters on both sides show signs of instability culminating in clawing their own throats out, the people start to whisper. Of a contagion, a madness. Of a monster. As the deaths stack up, Juliette and Roma must work together because if they can't stop the mayhem, there will be no city left to rule.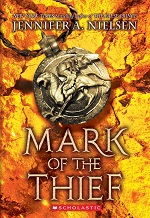 Mark of the Thief by Jennifer A. Nielsen
When Nic, a slave in ancient Rome, is forced to enter a sealed cavern containing the lost treasures of Julius Caesar, he finds much more than gemstones: He discovers an ancient bulla, an amulet that is filled with a magic once reserved for the Gods–magic some Romans would kill for. Now, with deadly power pulsing through his veins, Nic is determined to become free. But instead, he finds himself at the center of a conspiracy intended to spark the Praetor War, a battle to destroy Rome from within. Traitors lurk at every turn, each more desperate than the next to use Nic for their own dark purposes. In a quest to stop the rebellion, save Rome, and secure his own freedom, Nic must harness the magic within himself and defeat the empire's most powerful leaders.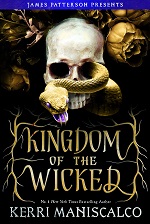 Kingdom of the Wicked by Kerri Maniscalco
Emilia and her twin sister Vittoria are streghe–witches who live secretly among humans, avoiding notice and persecution. One night, Vittoria misses dinner service at the family's renowned Sicilian restaurant. Emilia soon finds the body of her beloved twin…desecrated beyond belief. Devastated, Emilia sets out to find her sister's killer and to seek vengeance at any cost–even if it means using dark magic that's been long forbidden. Then Emilia meets Wrath, one of the Wicked–princes of Hell she has been warned about since she was a child. Wrath claims to be on Emilia's side, tasked by his master with solving the series of women's murders on the island. But when it comes to the Wicked, nothing is as it seems…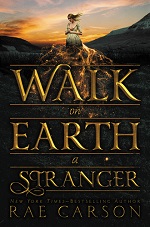 Walk on Earth a Stranger by Rae Carson
Lee Westfall has a secret. She can sense the presence of gold in the world around her. Veins deep beneath the earth, pebbles in the river, nuggets dug up from the forest floor. The buzz of gold means warmth and life and home–until everything is ripped away by a man who wants to control her. Left with nothing and no parents, Lee disguises herself as a boy and leaves her home in Georgia to take to the trail across the country, along with her best friend Jefferson. Gold was discovered in California, and where else could a girl with such magic find safety? The journey is tedious and dangerous, but soon, friendships with wagonmates and a romance with Jefferson begin to form, and Lee finds more than just safety.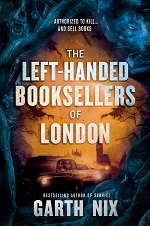 The Left-Handed Booksellers of London by Garth Nix
In London in 1983, Susan Arkshaw is looking for her father, a man she has never met. Merlin is a young left-handed bookseller (one of the fighting ones), who with the right-handed booksellers (the intellectual ones), are an extended family of magical beings who police the legendary Old World when it intrudes on the modern world. Susan's search for her father begins with scraps of clues, and Merlin has a quest of his own: to find the Old World entity who killed his mother. As he and his sister tread in the path of a botched or covered-up police investigation from years past, they find their quest strangely overlaps with Susan's. Who or what was her father? Susan and Merlin must find out, as the Old World erupts dangerously into the New.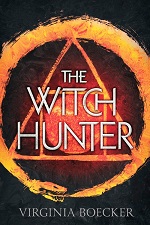 The Witch Hunter by Virginia Boecker
Elizabeth Grey is one of the king's best witch hunters, devoted to rooting out witchcraft and doling out justice. But when she's accused of being a witch herself, Elizabeth is arrested and sentenced to burn at the stake. Salvation comes from a man she thought was her enemy. Nicholas Perevil, the most powerful wizard in the kingdom, offers her a deal: he will save her from execution if she can break the deadly curse that's been laid upon him. But Nicholas and his followers know nothing of Elizabeth's past–if they find out, the stake will be the least of her worries. And as she's thrust into the magical world of witches, ghosts, pirates, and one all-too-handsome healer, Elizabeth is forced to redefine her ideas of right and wrong, of friends and enemies, and of love and hate.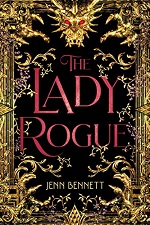 The Lady Rogue by Jenn Bennett
Traveling with her treasure-hunting father has always been Theodora's dream, but that honor instead goes to her father's protégé–and Theodora's ex–Huck Gallagher, while Theodora is always left out. That is, until Huck returns without her father and needs Theodora's help to rescue him. The reluctant duo discovers that her father had been digging up information on a magical ring that once belonged to Vlad the Impaler–more widely known as Dracula–and that it may be the key to finding him. Journeying into Romania, Theodora and Huck embark on an adventure through Gothic villages and castles to recover the notorious ring. But they aren't the only ones who are searching for it. A dangerous occult society is hunting for it too, and they will go to any lengths to possess it.
All descriptions adapted from the catalog. ck 5/9/2022.