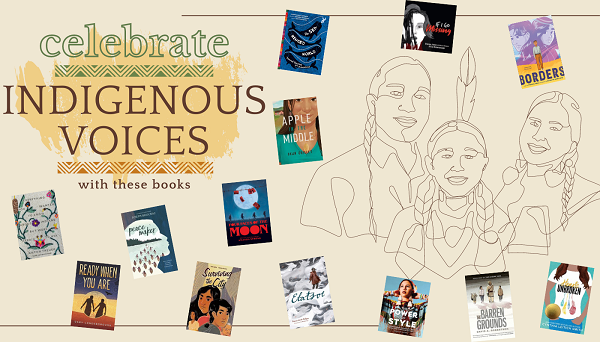 Fiction: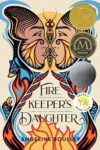 Firekeeper's Daughter by Angeline Boulley
Genres: Mystery, Realistic Fiction
After putting her future on hold to care for her mother, Daunis witnesses a murder and becomes reluctantly involved in an FBI investigation.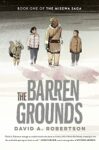 The Barren Grounds by David Robertson
Genres: Fantasy
After finding a portal to another reality in their foster home, Morgan and Eli must embark on a dangerous journey to save a community from a harsh winter.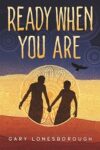 Ready When You Are by Gary Lonesborough
Genres: Romance, Realistic Fiction
Jackson's aunt always visits in the summer, but this year she brings a mysterious boy who forces Jackson to realize things about love, himself, and his life.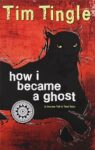 How I Became a Ghost: A Choctaw Trail of Tears Story by Tim Tingle
Genres: Historical Fiction, Fantasy
A Choctaw boy tells the story of his tribe's removal from their homeland, and how their forced exodus led him to become a ghost who can help those left behind.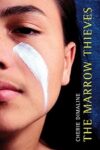 The Marrow Thieves by Cherie Dimaline
Genres: Science Fiction
Indigenous people are hunted and harvested for their bone marrow in a world ravaged by climate change, making Frenchie's journey to his homelands dangerous.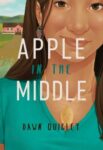 Apple in the Middle by Dawn Quigley
Genres: Realistic Fiction
Raised by her white father, Apple goes through intense culture shock while visiting her mother's family on their reservation, but she also grows and finds a home.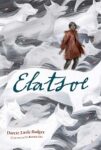 Elatsoe by Darcie Little Badger
Genres: Fantasy, Mystery
In an alternate America shaped by ancestral tradition and magic, Ellie must join forces with ghosts to solve her cousin's murder.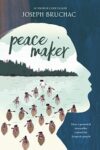 Peacemaker by Joseph Bruchac
Genres: Historical Fiction
Okwaho's tribe and their neighbors have been at war for generations, but after meeting a man spreading messages of peace, Okwaho tries to create unity.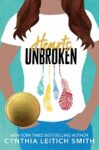 Hearts Unbroken by Cynthia Leitich-Smith
Genres: Realistic Fiction, Romance
School newspaper reporter Louise must balance covering the drama over her school's inclusive musical casting with her growing feelings for Joey, the new photojournalist.
Graphic Novels: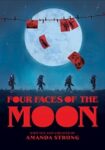 Four Faces of the Moon by Amanda Strong
Genres: Fantasy, Historical Fiction
On a journey to uncover her family's history, Spotted Fawn travels through time and space to reclaim her connection to her ancestors, language, and the land.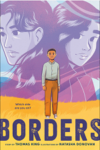 Borders by Thomas King
Genres: Realistic Fiction
A boy and his mother become trapped in limbo between the Canadian and American borders when they refuse to report any citizenship other than Blackfoot.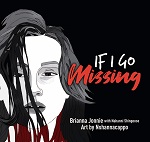 If I Go Missing by Brianna Jonnie
Genres: Nonfiction
An adaption of a letter sent to the Winnipeg Police by a teenage girl in which she urges officials to properly investigate cases of missing Indigenous women.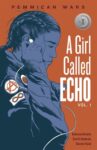 A Girl Called Echo: Vol. 1, Pemmican Wars by Katherena Vermette
Genres: Science Fiction, Historical Fiction
A 13-year-old Métis girl adjusting to a new home and school accidentally discovers that she can slip back and forth through time.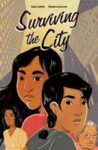 Surviving the City by Tasha Spillett-Sumner
Genres: Realistic Fiction
Two girls try to navigate growing up in the city, until one is told she will need to move to a group home. Devastated, she disappears, leaving her best friend wondering.
Nonfiction: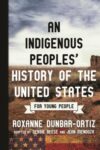 An Indigenous Peoples' History of the United States by Roxanne Dunbar-Ortiz
Genres: History 
In a young readers adaptation, Dunbar-Ortiz reveals the roles that settler colonialism and policies of American Indian genocide played in forming our national identity.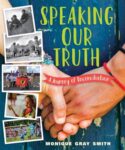 Speaking Our Truths: A Journey of Reconciliation by Monique Gray Smith
Genres: Guide, History
An examination of Canada's past and future relationship with its Indigenous populations and a guide to strategies for reconciliation.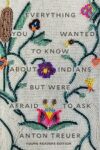 Everything You Wanted to Know About Indians But Were Afraid to Ask by Anton Treuer
Genres: Question & Answer, History
In a young readers adaptation, Treuer sensitively examines Indigenous history and culture through questions and answers in a book that is of value to all types of people.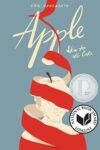 Apple (Skin to the Core) by Eric Gansworth
Genres: Memoir
Telling his and his family's story, Gansworth examines Native history and his youth in verse, prose, and imagery and ultimately shatters the slur included in the book's title.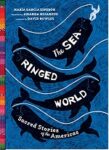 The Sea-Ringed World: Sacred Stories of the Americas by Maria García Esperón
Genres: Folklore, Collection
A collection of the sacred folklore of Indigenous cultures from South and North America.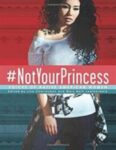 #NotYourPrincess: Voices of Native American Women edited by Mary Beth Leatherdale
Genres: Anthology
An eclectic anthology from passionate women that demand change and come together to express the experience of being a Native woman.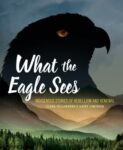 What the Eagle Sees: Indigenous Stories of Rebellion and Renewal by Eldon Yellowhorn
Genres: History
An account of the important aspects of Indigenous history, with a particular focus on what Indigenous people did when invaders arrived in their homelands.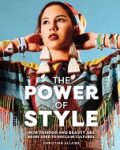 The Power of Style by Christian Allaire
Genres: Fashion
Ojibwe Vogue writer Allaire explores fashion outside of the mainstream (i.e., white, cis, straight) beauty and fashion standards in this empowering survey of style.
Further Resources:
ck 3/23/2022.