Elizabeth Acevdeo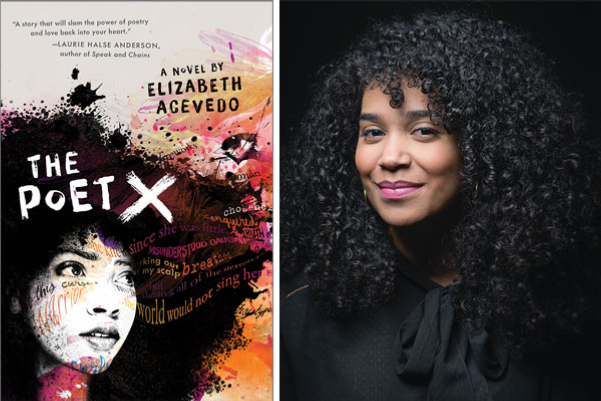 ELIZABETH ACEVEDO is a NYT best- selling author. She is the winner of the 2018 National Book Award for Young People's Literature, The Printz Award, the Boston Globe-Hornbook Award, and the Pura Belpré Award.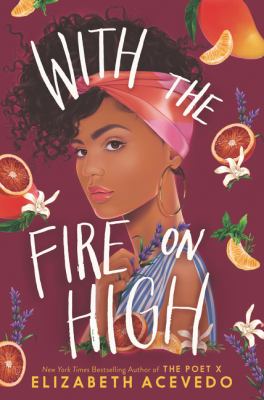 Elizabeth Acevedo's most recent book is With The Fire on High 
"Even though she dreams of working as a chef after she graduates, Emoni knows that it's not worth her time to pursue the impossible. Yet despite the rules she thinks she has to play by, once Emoni starts cooking, her only choice is to let her talent break free."
If you like audio books, check out Elizabeth Acevedo reading her own books. She also narrates the audio book Pride by Ibi Zoboi
Elizabeth Acevedo has books in these categories: Poetry / Realistic Fiction / Short Stories / Hot Reads
Tomi Adeyemi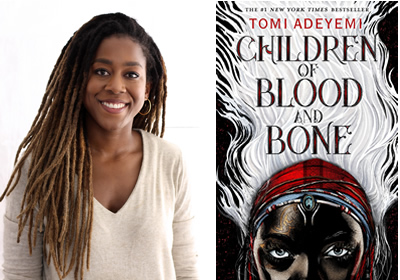 Tomi Adeyemi is the #1 New York Times-bestselling and Hugo award-winning author of Children of Blood and Bone and its sequel, Children of Virtue and Vengeance. After graduating Harvard University with an honors degree in English literature, she received a fellowship to study West African mythology, religion, and culture in Salvador, Brazil. When she's not working on her novels or watching BTS music videos, she can be found teaching creative writing on her website. She was recently named to the 2020 Forbes 30 Under 30 list, and her website has been named one of the 101 best websites for writers by Writer's Digest.
Tomi Adeyemi has books in these categories: Sci-Fi / Fantasy / Hot Reads
Kwame Alexander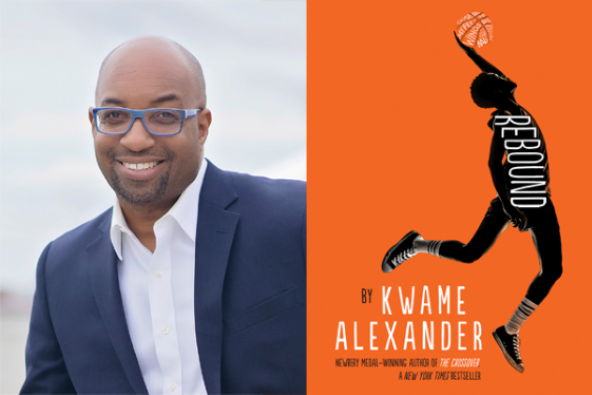 Kwame Alexander is a poet, educator, and the New York Times Bestselling author of 32 books, including The Undefeated, illustrated by Kadir Nelson, How to Read a Book, illustrated by Melissa Sweet, Swing, Rebound, which was shortlisted for prestigious Carnegie Medal, and, his NEWBERY medal-winning middle grade novel, The Crossover. Some of his other works include Booked, a NATIONAL BOOK AWARD Nominee, The Playbook: 52 Rules To Help You Aim, Shoot, and Score in This Game of Life, and the picture books Surf's Up, and Out of Wonder, which won the Coretta Scott King Illustrator Award.
Kwame is the recipient of numerous awards, including The Coretta Scott King Author Honor, Three NAACP Image Award Nominations, and the 2017 Inaugural Pat Conroy Legacy Award. In partnership with Follett Book Fairs, he created the #AllBooksForAllKids initiative to bring more diverse books into school libraries. In 2018, he opened the Barbara E. Alexander Memorial Library and Health Clinic in Ghana, as a part of LEAP for Ghana, an international literacy program he co-founded. Kwame is the Founding Editor of VERSIFY, an imprint of Houghton Mifflin Harcourt that aims to Change the World One Word at a Time.
Kwame Alexander writes books in these categories: Poetry / Picture Books / Love Story / Sports / Music / Realistic Fiction
Rena Barron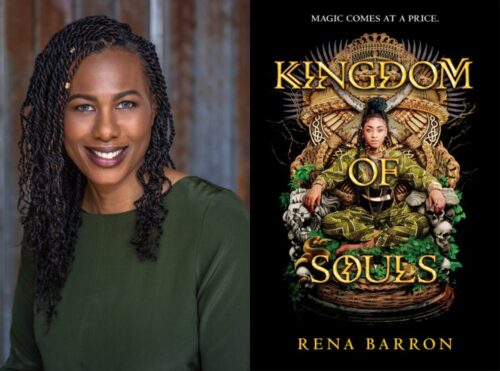 Rena Barron grew up in small-town Alabama where stories of magic and adventure sparked her imagination. After penning her first awful poem in middle school, she graduated to writing short stories and novels by high school. Rena loves all things science fiction, ghosts, and superheroes. She's a self-proclaimed space nerd. When she's not writing, she can be found reading or brushing up on her French.
Rena's debut book, Kingdom of Souls, was released on September 3rd, 2019, and her second book, Maya and the Rising Dark, will be coming Spring of 2020.
Rena Barron has books in these categories: Fantasy / Hot Reads
Mahogany Browne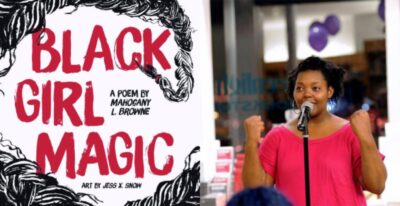 Mahogany L. Browne was born in Oakland, California but has been based in Brooklyn, NY for over 15 years. Browne is unapologetic in her work as a spoken word poet, author, and activist. She uses her personal experience with addiction, racism, sexism, and oppression to inspire her own brand of shameless, authentic work. Browne's spoken word performances create a platform through poetry for women and girls to feel empowered and heard. Browne went on to graduate from the MFA Writing and Activism program at Pratt Institute.
A Cave Canem fellow and Agnes Gund Fund Recipient, Browne has published several poetry collections and books, including Black Girl Magic, Kissing Caskets, Redbone, and Dear Twitter: Love Letters Hashed Out Online. She has also released five LPs, including a live album, Sheroshima.
Mahogany L. Browne writes books in these categories: Poetry / Hot Reads
Tonya Boteju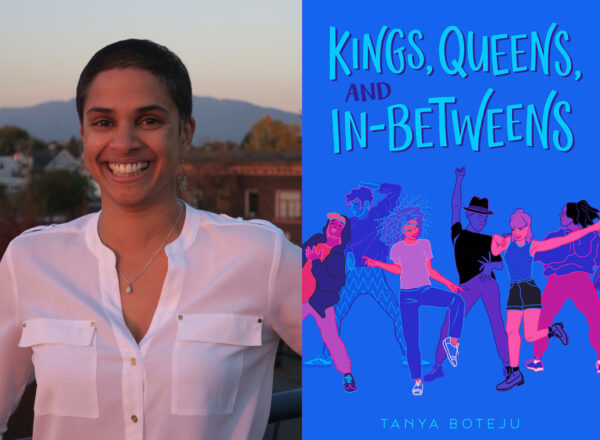 Tanya Boteju is an English teacher and writer living on unceded territories of the Musqueam, Squamish, and Tsleil-Waututh First Nations (Vancouver, Canada). A native British Columbian, she completed her English and Education degrees at the University of British Columbia, then spent time in New York attaining her Master of Arts through Columbia University's Teachers College. Most recently, Tanya received a Creative Writing Certificate through Simon Fraser University's Writer's Studio.
Her novel, Kings, Queens, and In-Betweens, was named an Indie Top 10 Pick of the Summer by the American Booksellers Association, a starred review on Shelf Awareness, and a Barnes & Noble best YA book of May. An upcoming short story will appear in the anthology Out Now in 2020 and Boteju's next YA novel is due out with Simon & Schuster in 2021.
Tanya Boteju writes books in these categories: Realistic Fiction / LGBTQ Fiction / Hot Reads
Kacen (Kheryn) Callender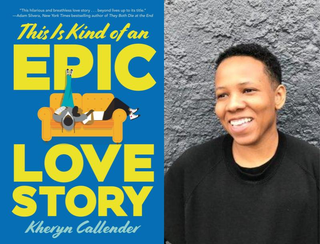 Born and raised in St. Thomas of the US Virgin Islands, Kacen Callender is the award-winning author of the middle-grade novels Hurricane Child and King and the Dragonflies, the young-adult novels This Is Kind of an Epic Love Story and Felix Ever After, and the adult novel Queen of the Conquered. 
Kacen was previously an Associate Editor of Little, Brown Books for Young Readers, an imprint of Hachette Book Group, where they acquired and edited novels including Tyler Johnson Was Here by Jay Coles, the New York Times bestseller Internment by Samira Ahmed, and the Stonewall Honor award-winning novel Ivy Aberdeen's Letter to the World by Ashley Herring Blake.
Kacen Callender writes books in these categories: Fantasy / LGBTQ Fiction / Realistic Fiction / YA Romance / Hot Reads
Dhonielle Clayton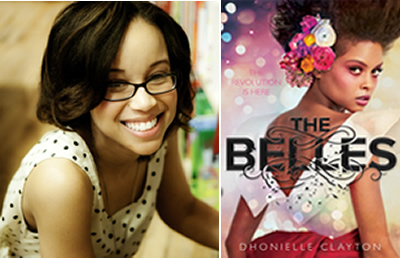 Dhonielle Clayton is the co-author of the Tiny Pretty Things series. She grew up in the Washington, DC suburbs on the Maryland side and spent most of her time under her grandmother's table with a stack of books. A former teacher and middle school librarian, Dhonielle is co-founder of CAKE Literary—a creative development company whipping up decidedly diverse books for a wide array of readers—and COO of the non-profit, We Need Diverse Books. She's got a serious travel bug and loves spending time outside of the USA, but makes her home in New York City, where she can most likely be found hunting for the best slice of pizza.
The Belles has received the following awards: 2019 Locus Award Finalist, Young Adult Book; 2019 Lodestar Award Finalist, Best Young Adult Book; 2019 Children's & Teen Choice Book Awards finalist; Booklist Editors' Choice: Books for Youth – 2018; CPL Best Books, Teen Fiction – 2018; and Kirkus Best Books, Young Adult – 2018. Check out the second book in The Belles series – Everlasting Rose.
Dhonielle Clayton writes books in these categories: Sci-Fi / Fantasy
Brandy Colbert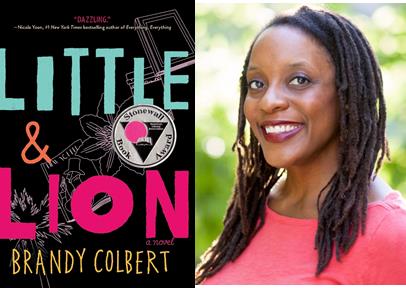 BRANDY COLBERT is the award-winning author of Little & Lion, Finding Yvonne, Pointe, and The Revolution of Birdie Randolph. Her newest book is: The Only Black Girls in Town (March 2020). Her work can also be seen in the anthologies Black Enough; Toil and Trouble; Our Stories, Our Voices; Three Sides of a Heart: Stories About Love Triangles; Feral Youth; Here We Are: Feminism for the Real World; and Summer Days & Summer Nights: Twelve Love Stories. Brandy Colbert was born and raised in the Ozarks—more specifically, Springfield, Missouri—and earned a bachelors degree in journalism from Missouri State University. She is on faculty at Hamline University's MFA program in writing for children, and lives in Los Angeles.
Brandy Colbert has books in these categories: Love Story / LGBTQ / Short Stories / Realistic Fiction
Ronni Davis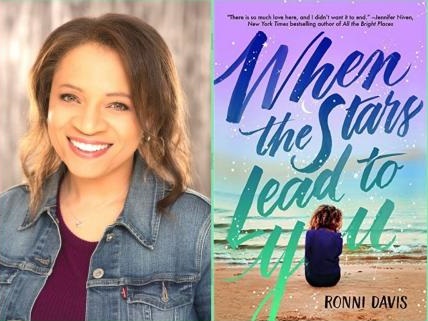 Ronni Davis grew up in Cleveland, Ohio. After graduating from The Ohio State University with a BA in Psychology, she worked in insurance, taught yoga, and became a cat mom.
Now she lives in Chicago with her husband Adam and her son Aidan. By day she copy edits everything from TV commercials to billboards, and by night she writes contemporary teen novels about brown girls falling in love. When she's not writing, you can catch her playing the Sims, eating too much candy, or planning her next trip to Disney World.
Her debut novel, When the Stars Lead to You, was released by Little Brown Books for Young Readers in November 2019, and the anthology You Too?, in which she is a contributor, is available now from Inkyard Press.
Ronni Davis writes books in these categories: Teen Romance / Realistic Fiction / Hot Reads
Sharon Draper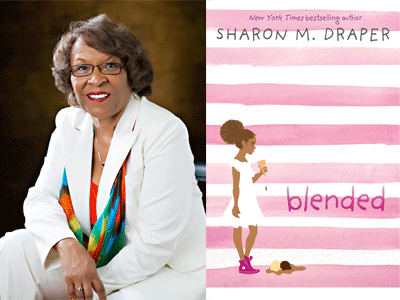 Sharon M. Draper is a professional educator as well as an accomplished writer. She has been honored as the National Teacher of the Year, is a five-time winner of the Coretta Scott King Literary Awards, and is a New York Times bestselling author, with Out of my Mind staying on the list for almost two years. Her book Copper Sun has been selected by the US State Department and the International Reading Association as the United States novel for the international reading project called Reading Across Continents. Students in the US, Nigeria, and Ghana are reading the book and sharing ideas-a true intercontinental, cross-cultural experience.
Other popular titles include The Jericho Trilogy (The Battle of Jericho, November Blues, Just Another Hero), Stella by Starlight, and Blended, among many others.
Sharon M. Draper writes books in these categories: Hot Reads / Middle grade Fiction / Realistic Fiction
Akwaeke Emezi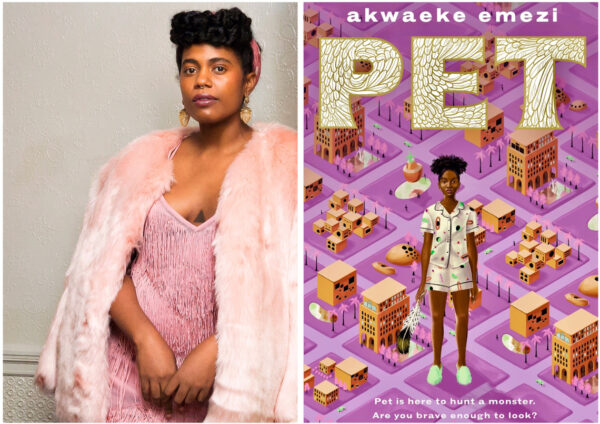 Akwaeke Emezi is a writer and video artist and a 2018 National Book Foundation '5 Under 35' honoree. Their sophomore adult novel, The Death of Vivek Oji, has been named one of the most anticipated books of the year by The New York Times, BuzzFeed, and Library Journal. It is forthcoming from Riverhead Books on August 4, 2020.
Emezi's debut YA novel, Pet, received a 2020 Walter Honor and was a finalist for the 2019 National Book Award for Young People's Literature as well as an Indie Next selection. It has been named a 2019 Best Book of the Year by School Library Journal, Kirkus, Publishers Weekly, Apple, and Amazon, among others. Emezi's debut autobiographical novel, Freshwater, is in early development as a TV series at FX, with Emezi writing and executive producing.
Akwaeke Emezi writes books in these categories: Autobiography / Fantasy / Hot Reads / Realistic Fiction
Sarah Everett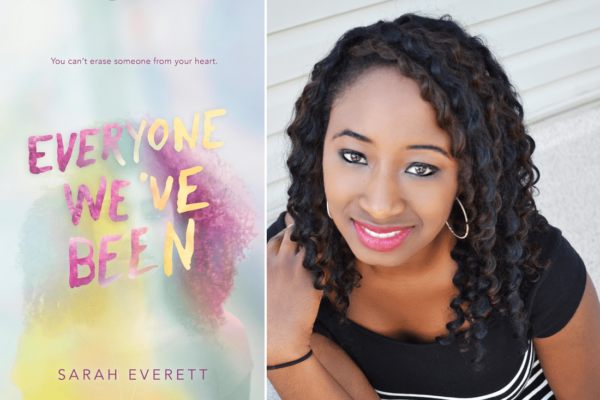 Sarah Everett is the author of Everyone We've Been, No One Here is Lonely, and Some Other Now (coming Fall 2020). She remembers growing up in enchanted forests, on desert islands and inside a magical wardrobe. She would only ever erase her memory of past karaoke performances and certain fashion choices. Her interests include science, Friends, tennis, and reading. She currently lives in Canada where she attends graduate school and writes YA novels.
Fans of Jandy Nelson and Jenny Han will enjoy Everyone We've Been, a novel that asks can you possibly know the person you're becoming if you don't know the person you've been?
Sarah Everett writes books in these categories: Hot Reads / Realistic Fiction / YA Romance
Sharon G. Flake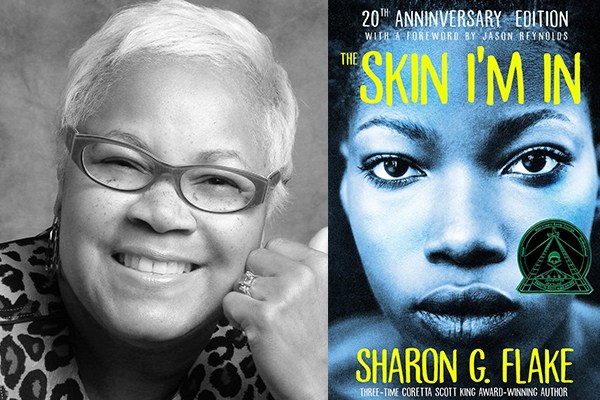 Sharon Flake was born and raised in Philadelphia. She earned a BA in English from the University of Pittsburgh and worked in foster care and family and community services before joining the public relations staff at the University of Pittsburgh Press. While working for the press, Flake wrote her bestselling debut young adult novel, The Skin I'm In. The novel received the Coretta Scott King/John Steptoe Award for New Talent and the YWCA Racial Justice Award and was named a New York Public Library Top Ten Book for the Teen Age, a YALSA Best Book for Young Adults, and one of the Bank Street College of Education Best Children's Books of the Year.
Flake's novels and short stories deal with the struggles of teenagers and young people of color and have received praise for their honest and urgent portrayals of complex issues and themes. Her second novel, Money Hungry, dealt with a family facing homelessness and received the Coretta Scott King Award and was a Carolyn Field Honor Book, among other awards. Flake's other works for teenagers and young adults include Begging for Change, Bang!, The Broken Bike Boy and the Queen of 33rd Street, You Don't Even Know Me: Stories and Poems About Boys, Pinned, and Unstoppable Octobia May.
Sharon G. Flake writes books in these categories: Realistic Fiction / Poetry / Short Stories
Kristina Forest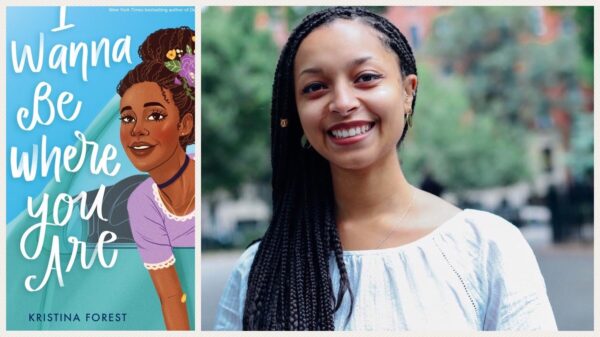 Kristina Forest is the author of I Wanna Be Where You Are and Now That I've Found You. She earned her MFA in Creative Writing with a concentration in Writing for Children at The New School. She lives in Brooklyn, New York with two huge bookshelves.
Favorite books: When You Reach Me by Rebecca Stead, If You Come Softly by Jacqueline Woodson, Devil In Winter by Lisa Kleypas and Americanah by Chimamanda Ngozi Adichie.
Kristina Forest writes books in these categories: YA Romance / Realistic Fiction / Hot Reads
​
Lamar Giles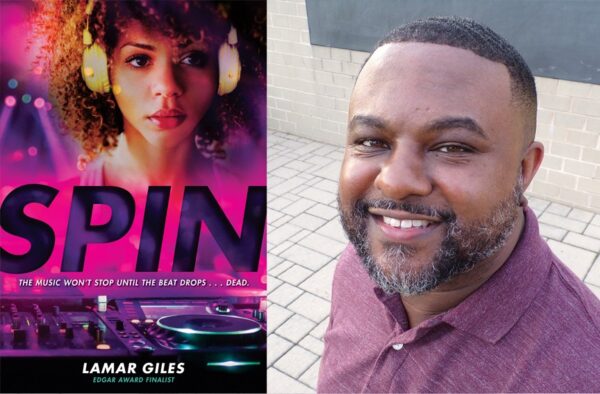 Lamar Giles is a well published author and a founding member of We Need Diverse Books. Lamar released two novels in 2019: his debut middle grade fantasy The Last Last-Day-Of-Summer and his fourth YA thriller SPIN.
Lamar Giles is a two-time Edgar Award finalist in the YA category, for his debut YA thriller Fake ID, and his second YA thriller, Endangered. His third YA thriller, Overturned, received glowing reviews, and was named a Kirkus Best Book of 2017. FAKE ID has also been optioned by Sony Pictures, with no release date yet announced.
Lamar is a contributor to the YA anthology Three Sides of a Heart, the editor of the forthcoming YA short story anthology Fresh Ink, a contributor to the forthcoming YA anthology Black Enough: Stories of Being Young & Black in America, and a contributor to a forthcoming We Need Diverse Books middle grade anthology. He has published several short stories for adults.
Lamar Giles writes books in these categories: Anthology / Thriller / Fantasy / Short Stories / Hot Reads
Kosoko Jackson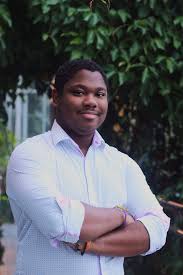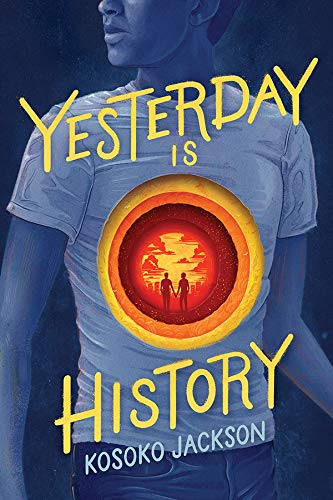 A romantic, heart-felt, and whimsical novel about letting go of the past, figuring out what you want in your future, and staying in the moment before it passes you by.
Weeks ago, Andre Cobb received a much-needed liver transplant.
He's ready for his life to finally begin, until one night, when he passes out and wakes up somewhere totally unexpected…in 1969, where he connects with a magnetic boy named Michael.
Torn between two boys, one in the past and one in the present, Andre has to figure out where he belongs—and more importantly who he wants to be—before the consequences of jumping in time catch up to him and change his future for good.
Tiffany Jackson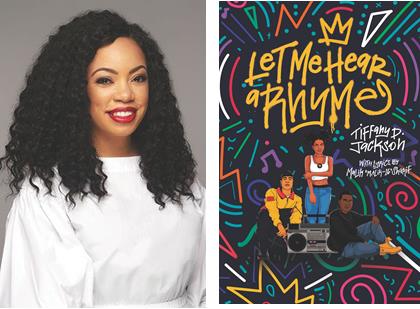 Tiffany D. Jackson is the critically acclaimed author of YA novels including Let Me Hear a Rhyme, the NAACP Image Award-nominated Allegedly, and Monday's Not Coming, a Walter Dean Myers Honored Book and Coretta Scott King New Talent Award winner.
She received her Bachelor of Arts in Film from Howard University, her Master of Arts in Media Studies from the New School, and has over a decade in TV/Film experience. In 2009, she wrote and directed the short horror film, The Field Trip, receiving praise in the film festival circuit. The Brooklyn native is a lover of naps, cookie dough, and beaches, currently residing in the borough she loves.
Tiffany D. Jackson writes books in these categories: Realistic Fiction / Mystery / YA Romance / Hot Reads
Tochi Oneybuchi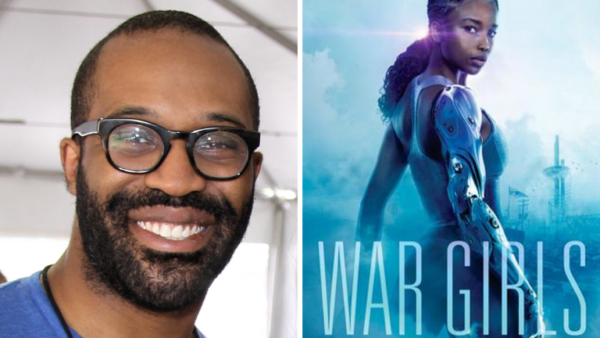 Tochi Onyebuchi is the author of Beasts Made of Night, its sequel Crown of Thunder, War Girls, and his adult fiction debut Riot Baby, published in January 2020. He has graduated from Yale University, New York University's Tisch School of the Arts, Columbia Law School, and L'institut d'études politiques with a Masters degree in Global Business Law.
His short fiction has appeared in Asimov's Science Fiction, Omenana, Black Enough: Stories of Being Young & Black in America, and elsewhere. His non-fiction has appeared in Uncanny Magazine, Nowhere Magazine, Tor.com and the Harvard Journal of African-American Public Policy. He is the winner of the Ilube Nommo Award for Best Speculative Fiction Novel by an African and has appeared in Locus Magazine's Recommended Reading list.
Tochi Onyebuchi writes books in these categories: Fantasy / Dystopian Fiction / Sci-Fi / Hot Reads
Jason Reynolds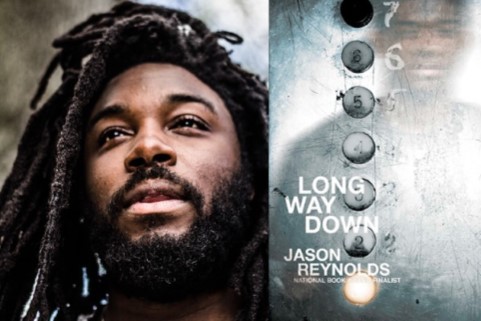 Jason Reynolds is a NYT bestselling author, a Newbery Award & Printz Award Honoree, National Book Award Honoree, Walter Dean Myers Award winner, an NAACP Image Award Winner, and multiple Coretta Scott King honors. He published several poetry collections before publishing his first novel in 2014, When I Was The Greatest. 
In the next four years, Reynolds wrote eight more novels, most notably the New York Times best-selling Track series—Ghost (2016), Patina (2017), Sunny (2018), Lu (2018),—and As Brave As You (2016), winner of the 2016 Kirkus Prize, the 2017 NAACP Image Award for Outstanding Literary Work for Youth/Teen, and the 2017 Schneider Family Book Award. He also wrote a Marvel Comics graphic novel called Miles Morales: Spider-Man (2017).
Jason Reynolds writes books in these categories: Realistic Fiction / Poetry / Graphic Novel
Nic Stone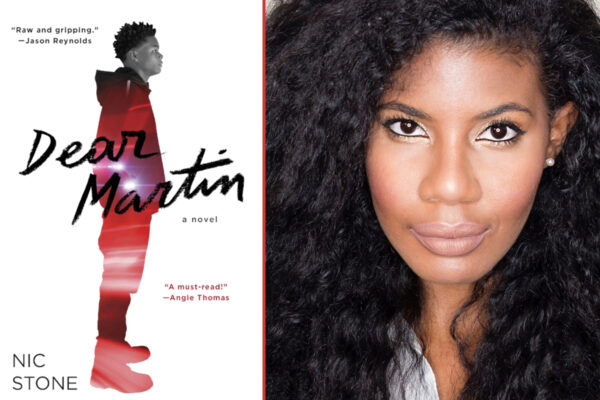 Nic Stone was born and raised in a suburb of Atlanta, GA, and the only thing she loves more than an adventure is a good story about one. After graduating from Spelman College, she worked extensively in teen mentoring and lived in Israel for a few years before returning to the US to write full-time. Growing up with a wide range of cultures, religions, and backgrounds, Stone strives to bring these diverse voices and stories to her work.
You can find her goofing off and/or fangirling over her adorable little family on most social media platforms. Nic has written such books as Dear Martin, Odd One Out, Jackpot, and Clean Getaway. She also has an extensive list of written essays and short stories.
Nic Stone writes books in the following categories: Realistic Fiction / YA Romance / Essays / Short Stories
Ashley Woodfolk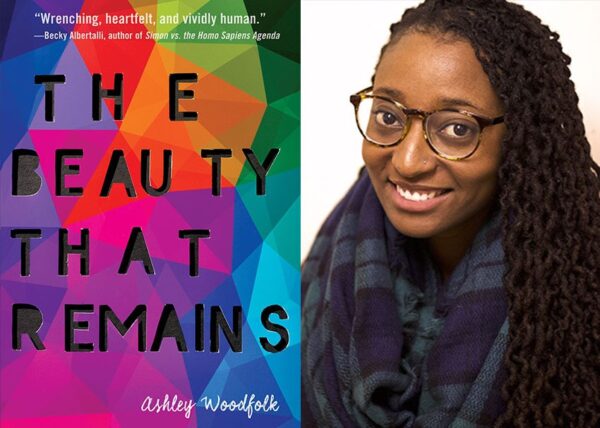 Ashley Woodfolk has loved reading and writing for as long as she can remember. She graduated from Rutgers University with a Bachelor of Arts in English and currently works in children's book publishing. She wrote her first novel, The Beauty That Remains, from a sunny Brooklyn apartment where she lives with her cute husband, her cuter dog, and her son Niko. When You Were Everything is her second novel, expected out on March 10th, 2020.
Ashley Woodfolk writes books in these categories: Realistic Fiction / LGBTQ Fiction / YA Romance
Jacqueline Woodson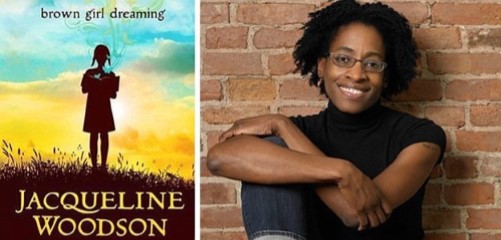 Jacqueline Woodson is the author of numerous award-winning books, including Last Summer With Maizon, I Hadn't Meant to Tell You This, From the Notebooks of Melanin Sun, and Miracle's Boys. 
Jacqueline Woodson writes books in these categories: Children's Picture Books / Realistic Fiction
3/5/2020/nr