Welcome to our Seed Library! 
Please visit our new Seed Library on the upper level of our building, near the Gardening section.
What is a seed library?
A seed library is a free program to encourage gardening and self reliance within a community. Anyone can come in, take a free packet of seeds (or two), follow the directions on the back of the seeds, and start learning how to grow their own food. You can grow a little or a lot! Experience how wonderful fresh, home grown produce can taste.
How does it work?
You can "check out" up to two (2) seed packets from the library anytime during the growing season (April—August). There's no need to return these packets: the seeds are yours to keep and plant!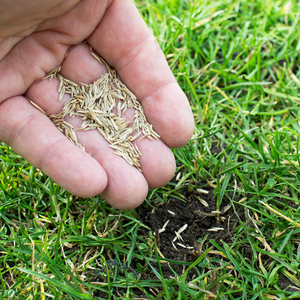 Who can use the seed library?
Anyone! Our seed library is open to everyone, and the seeds are completely free. We only ask that you limit yourself to two (2) seed packets during this initial launch.
How do I donate seeds?
Fill out a Seed Donation Form at the library with as much information as you have, and turn the completed form into the front circulation desk. Please have your donated seeds secured in an envelope or small plastic bag.
Can I volunteer to help?
Absolutely! We are looking for volunteers to help sort and label new seed donations. Please fill out the form below to get on our mailing list!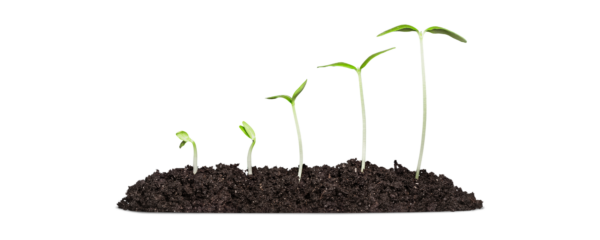 Why grow your own food?
Whether you're growing a single tomato plant, or you want to have an entire backyard garden, here are some reasons to grow your own food.
SAVE MONEY
By growing your own food, you are saving money on gas and produce that would have been spent traveling to the grocery store.
MORE NUTRITIOUS
Food in its freshest form is not only the tastiest way to enjoy it, but also the most nutritional.
TASTES BETTER
What tastes better than food that was just picked seconds ago from your own backyard?
GET SOME EXERCISE 
Gardening is a fun way to get outside for some fresh air and sunshine.
SENSE OF PRIDE
The process of successfully planting a seed, watching it grow, then harvesting and consuming it is a satisfying and rewarding feeling.
AESTHETICALLY PLEASING
Not only do gardens provide an abundance of fresh produce, but they also add beauty to your space.
Get started today. Browse our large collection of books and learn more about gardening and growing your own food.