This group meets on the second Tuesday of each month at 7:30 pm at the library. Titles for discussion are chosen and moderated by the group members. Each month the current title is available at the Help desk on the main level. New members are always welcome! *This program is currently a hybrid program, meeting in person AND online. If you are interested in attending via Zoom, please click on the registration links provided in the meeting descriptions.
Upcoming Books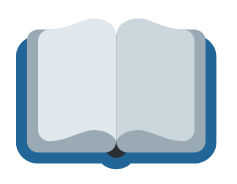 Tuesday, July 12th @ 7:30pm
Zoom Meeting Registration
Annual Planning Meeting
During this popular meeting for group members and newcomers alike, readers are invited to a free-wheeling conversation about authors, titles, and opinions on books they've read recently or books they'd like to read– fiction or non-fiction, old or new. Share your thoughts on the prospective titles for the next year of reading and discussion! All book lovers are welcome to participate and bring along ideas for the upcoming year in this annual planning session.
Tuesday, August 9th @ 7:30pm
Zoom Meeting Registration
Deacon King Kong by James McBride
In September 1969, a fumbling, cranky old church deacon known as Sportcoat shuffles into the courtyard of the Cause Houses housing project in south Brooklyn, pulls a .45 from his pocket, and in front of everybody shoots the project's drug dealer at point-blank range. The reasons for this desperate burst of violence and the consequences that spring from it lie at the heart of Deacon King Kong, James McBride's funny, moving novel and his first since his National Book Award-winning The Good Lord Bird.