This book club typically meets the third Wednesday of each month to talk books, socialize, and kick back with a cold one.  Meetings take place at Bearded Lamb Brewing Co., 149 West Liberty, in the heart of Plymouth's Old Village.
Books for the current month's selection may be obtained from the Reader's Advisory desk on the main level of the Library. New members are always welcome!
To receive email updates on this group, please register through our events calendar.  
Follow 'Books on Tap' on Goodreads.
---
Current Selection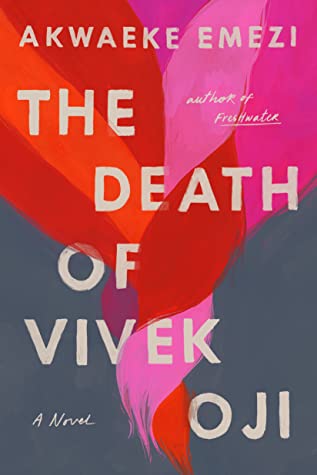 Wednesday, July 20 at 7 p.m.
The Death of Vivek Oji by Akwaeke Emezi
Hardcover, 248 pages
Published August 4th 2020 by Riverhead Books
Register for the July 20 discussion here.
Raised by a distant father and an understanding but overprotective mother, Vivek suffers disorienting blackouts, moments of disconnection between self and surroundings. As adolescence gives way to adulthood, Vivek finds solace in friendships with the warm, boisterous daughters of the Nigerwives, foreign-born women married to Nigerian men. But Vivek's closest bond is with Osita, the worldly, high-spirited cousin whose teasing confidence masks a guarded private life. As their relationship deepens—and Osita struggles to understand Vivek's escalating crisis—the mystery gives way to a heart-stopping act of violence in a moment of exhilarating freedom.
---
Upcoming Selections
Wednesday, August 17 at 7 p.m.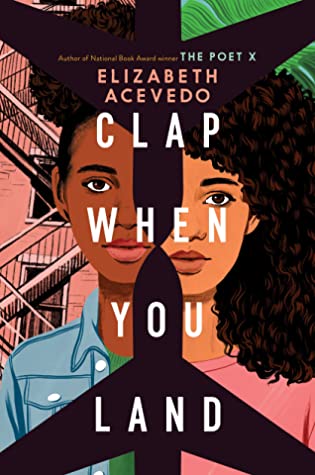 Clap When You Land by Elizabeth Acevedo
Hardcover, 432 pages
Published May 5th 2020 by HarperTeen
Register for the August 17 discussion here.
Camino Rios lives for the summers when her father visits her in the Dominican Republic. But this time, on the day when his plane is supposed to land, Camino arrives at the airport to see crowds of crying people…In New York City, Yahaira Rios is called to the principal's office, where her mother is waiting to tell her that her father, her hero, has died in a plane crash. Separated by distance—and Papi's secrets—the two girls are forced to face a new reality in which their father is dead and their lives are forever altered. And then, when it seems like they've lost everything of their father, they learn of each other.
Wednesday, September 21 at 7 p.m.
A Psalm for the Wild-Built by Becky Chambers
Hardcover, 147 pages
Published July 13th 2021 by Tor.com Tom Doherty Assoc.
Register for the September 21 discussion here.
"In A Psalm for the Wild-Built, Hugo Award-winner Becky Chambers's delightful new Monk & Robot series gives us hope for the future. It's been centuries since the robots of Panga gained self-awareness and laid down their tools; centuries since they wandered, en masse, into the wilderness, never to be seen again; centuries since they faded into myth and urban legend. One day, the life of a tea monk is upended by the arrival of a robot, there to honor the old promise of checking in. The robot cannot go back until the question of "what do people need?" is answered. But the answer to that question depends on who you ask, and how. They're going to need to ask it a lot. Becky Chambers's new series asks: in a world where people have what they want, does having more matter?"– Provided by publisher
---
Previously Discussed Books
2022
Interior Chinatown by Charles Wu
Amber & Clay by Laura Amy Schlitz
The Only Good Indians by Stephen Graham Jones
The Golem and the Jinni by Helene Wecker
Smoke Gets In Your Eyes & Other Lessons from the Crematory by Caitlin Doughty
Good Talk: A memoir in conversations by Mira Jacob
2021
Haymaker by Adam Schuitema
The Daughters of Ys by M. T. Anderson
We Ride Upon Sticks by Quan Barry
The Power by Naomi Alderman
Fear and Loathing in Las Vegas by Hunter S. Thompson
Quichotte by Salman Rushdie
Alice isn't Dead by Joseph Fink
Graveyard Book by Neil Gaiman
The Monsters We Make By Kali White
Horns by Joe Hill
The Dutch House by Ann Patchet
Why We Swim by Bonnie Tsui

2020
The Hate U Give by Angie Thomas
My Dear Hamilton by Stephanie Dray and Laura Kamoie
Night Theater by Vikram Paralkar
The 7 1/2 Deaths of Evelyn Hardcastle by Stuart Turton
The Good Neighbor by Maxwell King
The Leavers by Lisa Ko
The Mars Room by Rachel Kushner
We Cast a Shadow by Maurice Carlos Ruffin
My Year of Rest and Relaxation by Ottessa Moshfegh
2019
Elevation by Stephen King
The Couple Next Door by Shari Lapena
World War Z by Max Brooks
Dark Matter by Blake Crouch
Exit West by Mohsin Hamid
Sing, Unburied, Sing by Jesmyn Ward
Lincoln in the Bardo by George Saunders
All the Light We Cannot See by Anthony Doerr
Pilgrim at Tinker Creek by Annie Dillard
Little Fires Everywhere by Celest Ng
Kindred by Octavia Butler
Bel Canto by Ann Patchett
2018
The Shadow of the Wind by Carlos Ruiz Zafon
Kitchen Confidential by Anthony Bourdain – available via Interlibrary Loan
The Call of Cthulhu and other weird stories by H.P. Lovecraft
The Round House by Louise Erdrich
The Heart is a Lonely Hunter by Carson McCullers
Orfeo by Richard Powers
The Windup Girl by Paolo Bacigalupi
Sense and Sensibility by Jane Austen
Annihilation by Jeff Vandermeer
The Art of Fielding by Chad Harbach
Underground Railroad by Colson Whitehead
Lab Girl by Hope Jahren
2017
If On a Winter's Night a Traveler by Italo Calvino
The Accursed by Joyce Carol Oates
On Beauty by Zadie Smith
Moo by Jane Smiley
Libra by Don Delillo
The Man in the High Castle by Philip K. Dick
Citizen: An American Lyric by Claudia Rankine
The Blind Assassin by Margaret Atwood
Love, Dishonor, Marry, Die, Cherish, Perish by David Rakoff
Ready Player One by Ernest Cline
Fates and Furies by Lauren Groff
I Wear The Black Hat by Chuck Klosterman
2016
The Enchanted by Rene Denfeld
The Magicians by Lev Grossman
The Narrow Road to the Deep North by Richard Flanagan
Station Eleven by Emily St. John Mandel
A Thousand Years of Good Prayers by Yiyun Li
Train Dreams by Denis Johnson
Humboldt's Gift by Saul Bellow
The Book Thief by Markus Zusak
Year of Wonders by Geraldine Brooks
Heart of Darkness by Joseph Conrad
A Game of Thrones by George R. R. Martin
2015
Once Upon a River by Bonnie Jo Campbell
White is for Witching by Helen Oyeyemi
Orphan Master's Son by Adam Johnson
May We Be Forgiven by A.M. Homes
Hope: A Tragedy by Shalom Auslander
How To Be Both by Ali Smith
A Tale for the Time Being by Ruth Ozeki
Invisible Monsters by Chuck Palahniuk
The Princess Bride by William Goldman
The Sparrow by Maria Doria Russell
Americanah by Chimamanda Ngozi Adichie
Tenth of December by George Saunders
2014
Me Before You by Jojo Moyes
City of Thieves by David Benioff
Hunger by Knut Hamsun
A Good Man Is Hard to Find, and other stories by Flannery O'Connor
The Good Lord Bird by James McBride
American Gods by Neil Gaiman
The Contortionist's Handbook by Craig Clevenger
An Untamed State by Roxane Gay
Housekeeping by Marilynne Robinson
2013
The Fault in Our Stars by John Green
Asterios Polyp by David Mazzucchelli
The Wind-Up Bird Chronicle: A Novel by Haruki Murakami
Assassination Vacation by Sarah Vowell
Perfume: The Story of a Murder by Patrick Suskind
2012
A Night of Serious Drinking by René Daumal
The Master and Margarita by Mikhail Bulgakov
How Should A Person Be? by Sheila Heti
Goodbye Columbus and Five Short Stories by Philip Roth
What is the What by Dave Eggers
A Confederacy of Dunces by John Kennedy Toole
Honored Guest: Stories by Joy Williams
2011
Just Kids by Patti Smith
Super Sad True Love Story by Gary Shteyngart
Wonder Boys by Michael Chabon
Breakfast of Champions by Kurt Vonnegut
The Stupidest Angel by Christopher Moore
updated 11/18/2021 by Dee