Whether you are in the mood for adventure, romance, sci-fi, fantasy, history, biography, sports or comics, you can find them here. All you need is your library card to check out or download the books and audio-books from OverDrive/Libby and Hoopla.
We Hunt the Flame by Hafsah Faizal
OverDrive/Libby e-book & e-audio
In a world inspired by ancient Arabia, seventeen-year-old huntress Zafira must disguise herself as a man to seek a lost artifact that could return magic to her cursed world.
The next book – We Free the Stars available on May 12, 2020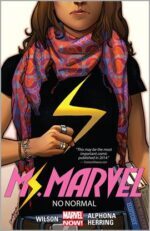 Ms Marvel by G. Willow Wilson
Hoopla e-comics and audio book
"Kamala Khan is an ordinary girl from Jersey City – until she's suddenly empowered with extraordinary gifts. But who truly is the new Ms. Marvel? Teenager? Muslim? Inhuman? Find out as she takes the Marvel Universe by storm! When Kamala discovers the dangers of her newfound powers, she unlocks a secret behind them, as well. Is Kamala ready to wield these immense new gifts? Or will the weight of the legacy before her be too much to bear? Kamala has no idea, either. But she's comin' for you, New York!"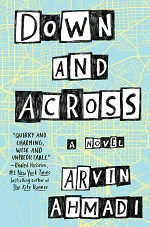 Down and Across by Arvin Ahmadi
OverDrive/Libby ebook & audiobook
Down and Across, is about a teenage boy who can't quite figure out what he wants to do with his life and who runs away from home while his parents are on a summer trip to Iran. He also may or may not encounter (and complete) a few crossword puzzles along the way!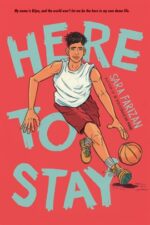 Here to Stay by Sara Farizan
(Hoopla & OverDrive/Libby e-book)
When a cyberbully sends the entire high school a picture of basketball hero Bijan Majidi, photo-shopped to look like a terrorist, the school administration promises to find and punish the culprit, but Bijan just wants to pretend the incident never happened and move on.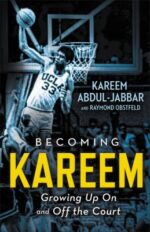 Becoming Kareem: Growing Up On & Off the Court by Kareem Abdul-Jabar
OverDrive/Libby ebook & audiobook
At one time, Lew Alcindor was just another kid from New York City with all the usual problems: He struggled with fitting in, with pleasing a strict father, and with overcoming shyness that made him feel socially awkward. But with a talent for basketball, and an unmatched team of supporters, Lew Alcindor was able to transform and to become Kareem Abdul-Jabbar.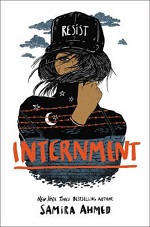 Internment by Samira Ahmed
OverDrive/Libby ebook & audiobook
A terrifying, futuristic United Sates where Muslim-Americans are forced into internment camps, and seventeen-year-old Layla Amin must lead a revolution against complicit silence. With the help of newly made friends also trapped within the internment camp, her boyfriend on the outside, and an unexpected alliance, Layla begins a journey to fight for freedom, leading a revolution against the camp's Director and his guards.
The Love And Lies Of Rukhsana Ali by Sabina Khan
(Hoopla audiobook)
Seventeen-year-old Rukhsana Ali is looking forward to going to Caltech and getting away from her conservative Muslim parents' expectation that she will marry, especially since she is in love with her girlfriend Ariana–but when her parents catch her kissing Ariana, they whisk Rukhsana off to Bangladesh and a world of tradition and arranged marriages, and she must find the courage to fight for the right to choose her own path.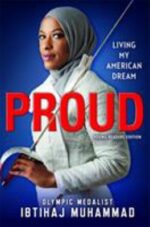 Proud : Living My American Dream by Ibtihaj Muhammad
OverDrive?Libby ebook & audiobook
Young Readers and Adult editions
Shares the life story of the Olympic fencer, including how she overcame feeling out of place in her sport and how she became the first American woman to compete in the Olympics wearing a hijab.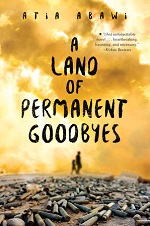 Land of Permanent Goodbyes by Atia Abawi
Atia Abawi was born to Afghan parents in West Germany and was raised in the United States. She currently lives in Jerusalem where she works as a foreign news correspondent. A Land of Permanent Goodbyes is the timely story of refugees escaping from war-torn Syria, written from Atia's firsthand experience in the region.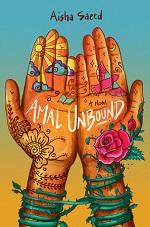 Amal, Unbound by Aisha Saeed
OverDrive/Libby ebook & audiobook
A compelling story of a Pakistani girl's fight to regain her life and dreams after being forced into indentured servitude. You may also know her from her YA novel, Written in the Stars (OverDrive/Libby ebook) and her most recent book is a collaboration with Becky Albertalli – Yes, No, Maybe (OverDrive/Libby ebook & audiobook. Hoopla audiobook.)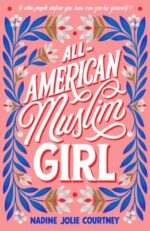 All-American Muslim Girl by Nadine Jolie Courtney
(Hoopla audiobook. OverDrive ebook & audiobook)
Sixteen-year-old Allie, aged seven when she knew her family was different and feared, struggles to claim her Muslim and Arabic heritage while finding her place as an American teenager.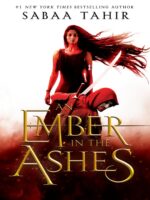 An Ember in the Ashes by Sabaa Tahir
(OverDrive/Libby ebook & audiobook)
Laia is a slave. Elias is a soldier. Neither is free. Under the Martial Empire, defiance is met with death. Those who do not vow their blood and bodies to the Emperor risk the execution of their loved ones and the destruction of all they hold dear. But when Laia's brother is arrested for treason, Laia is forced to make a decision. In exchange for help from rebels who promise to rescue her brother, she will risk her life to spy for them from within the Empire's greatest military academy. Read the next two books in the Ember Quartet – A Torch Against the Night (2), Reaper At The Gates (3). The final book – A Sky Beyond the Storm – will be available on December 1, 2020.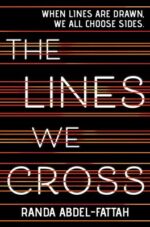 The Lines we Cross by Randa Abdel-Fattah
(OverDrive/Libby ebook. Hoopla audiobook)
Michael's parents are leaders of a new anti-immigrant political party called Aussie Values which is trying to halt the flood of refugees from the Middle East; Mina fled Afghanistan with her family ten years ago, and just wants to concentrate on fitting in and getting into college–but the mutual attraction they feel demands that they come to terms with their family's concerns and decide where they stand in the ugly anti-Muslim politics of the time.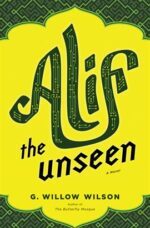 Alif The Unseen by G. Willow Wilson
Hoopla & OverDrive ebook
In an unnamed Middle Eastern security state, a young Arab-Indian hacker, who goes by Alif, shields his clients—dissidents, outlaws, revolutionaries, and other watched groups—from surveillance, and tries to stay out of trouble.
When Alif discovers The Thousand and One Days, the secret book of the jinn, which both he and the Hand suspect may unleash a new level of information technology, the stakes are raised and Alif must struggle for life or death, aided by forces seen and unseen.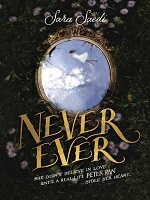 Never Ever (Book 1) by Sara Saedi
OverDrive/Libby ebook
Wylie Dalton didn't believe in fairy tales or love at first sight. Then she met a real-life Peter Pan. When Wylie encounters Phinn—confident, mature, and devastatingly handsome—at a party the night before her brother goes to juvie, she can't believe how fast she falls for him. And that's before he shows her how to fly. Soon Wylie and her brothers find themselves whisked away to a mysterious tropical island off the coast of New York City where nobody ages beyond seventeen and life is a constant party. But the deeper Wylie falls for Phinn, the more she begins to discover has been kept from her and her brothers. Somebody on the island has been lying to her, but the truth can't stay hidden forever.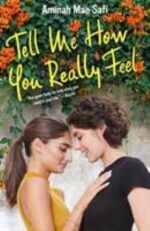 Tell Me How You Really Feel by Aminah Mae Safi
(OverDrive/Libby ebook)
The first time Sana Khan asked out a girl—Rachel Recht—it went so badly that she never did it again. But when it comes time for Rachel to cast her senior project, she realizes there's no one more perfect than Sana—the girl she's sneered at in the halls for the past three years—to play the lead role. And poor Sana says yes. She never did get over that first crush, even if Rachel can barely stand to be in the same room as her.
6/3/2020/bd