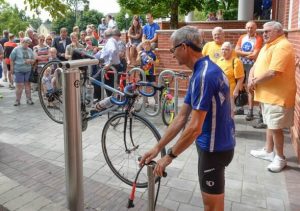 The Fixit includes all the tools necessary to perform basic bike repairs and maintenance, from changing a flat tire to adjusting brakes and derailleurs.
The Fixit is located near the library's bike racks, just steps from the main entrance.
This unique equipment was made possible through the generous contributions of the Plymouth Lions Club and local landscape design firm, Serene Landscape Group .