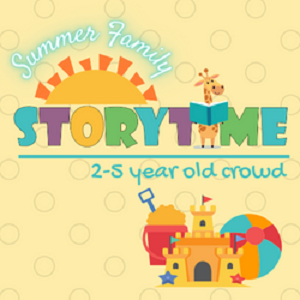 Wednesdays at 10:30 AM June 22nd – August 3rd
You can register one week in advance for each storytime.
Please register online through our Events Calendar. This program is limited to 10 families. One family per registration and please use the notes field to add your child's name.
Thank you!